Kathy Laderman — Editor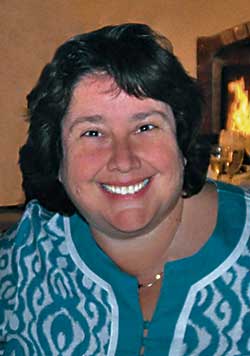 Greetings! I'm Kathy Laderman, President of KAL Publications and Editor of O&A Marketing News and Automotive Booster Magazine.
We were incorporated in 1992 in the State of California and, with the help of our stockholders, published our first magazine in June of 1992.  However, the magazines we publish have a long history; the Booster was established in 1928 by the Automotive Booster Club of Los Angeles, a club of auto parts salesmen.  The O&A Marketing News was founded in 1966 by Don McAnally, a former newspaper journalist.  We carry on the tradition, publishing each magazine seven times a year, each with its own unique blend of photos, news and industry gossip.
I've been a professional journalist since 1987 and love the constant challenges involved: tracking industry news, educating and informing our readers, seeking out ways to help everyone improve their business, and working with our customers, readers and staff.  Okay, it's a lifestyle, not a job, but I never was a nine-to-five type.
When I'm not on the job, I enjoy singing competitive barbershop with my chorus, Harborlites, which earned the 2005 and 2008 International Chorus Championships. Check out our show schedule and hear some harmony.
Karen Laderman — Administrator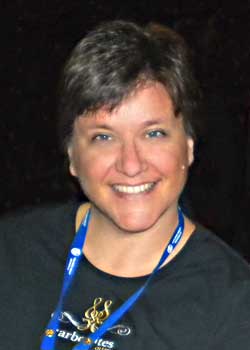 Hello. I've been the Administrator for KAL Publications since 2005, though I've served as a Member of the Board of Directors, outside consultant and contractor since the company formed in 1992. Small businesses being what they are, as Administrator I wear several hats:
Didn't get your last issue? I'm the Circulation Manager.
Problems with your advertising invoice? Let me put on the Billing Department hat.
Have a new product? Tell the New Products Editor all about it.
Have a suggestion about our web site? You're reading about the Webmaster.
Want to order a print of a photo from the website or one of the magazines? I handle all photo processing (once Kathy takes the picture, I do the rest).
I think you get the idea!
When I joined KAL Publications as full-time staff in June 2005, I had been Kathy's sister for over 30 years. I live in a small condo in Anaheim, CA. and I sing in the 2005 and 2008 International Champion Harborlites Chorus with the rest of the staff. I also serve as editor of Golden West Magazine, the official publication of Golden West Region 21 of Sweet Adelines International.
When I'm not worrying about press deadlines and chorus rehearsals, I like to indulge my other hobbies: golf, home arts, and taking the world's cutest niece and nephew to Disneyland.
Doreen Philbin — Advertising Sales Manager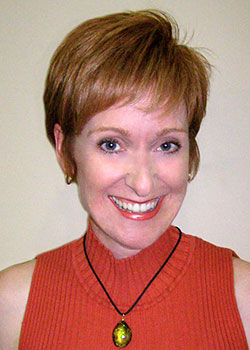 Hi! I'm Doreen Philbin, the Advertising Manager, and I look forward to working with you to meet your advertising needs with KAL Publications. I have a background that's peppered with a little bit of everything: marketing, teaching, homeschooling, public speaking, singing, and even a brief stint stuffing computer boards with a soldering iron!
I am a graduate of the University of Southern California -- Fight on! I have two bachelor's degrees, in English and Communications -- so I'll try not to dizzy you with my astounding command of the English language. I was General Manager and a clarinet player in the Trojan Marching Band, where I learned lots of colorful idioms as well!
I started my career at USC, first coordinating events for the the university's alumni, and then managing the School of Pharmacy's Postgraduate Education program. From there, I moved into the computer industry during the heyday of the software and "dot com" boom. I was a marketing manager for ten years with a computer products distributor, and at one time, I managed accounts that represented 50% of our company's software revenue. After that, I spent about a year traveling back and forth between our Toronto office and El Segundo, where I helped to train both marketing departments on a new software system to run our business. I racked up a ton of frequent flyer miles in those days...
I left the working world to be a stay-at-home mom around the time that my giant computer products distribution company went from 3,000 to about 300 employees in the space of a year or so. I took several years enjoying the world of "domestic engineering," and then I re-entered the working world with KAL Publications in 2007, so here I am!
I'm married to my soul-mate, Brian. I have a grown stepdaughter, Becky, whom I've known since she was three, and Brian and I have a daughter together, Jennifer. We live in the South Bay with our cat, dog and Beta fish (but no more hermit crabs... don't even ask about the hermit crabs). Brian works for American Honda.
Both Brian and I are heavily involved in barbershop singing. Brian sings bass in the Barbershop Harmony Society's International Medalist quartet, Metropolis, and I am the front row captain of two-time world champion Harborlites Chorus in Anaheim. I coach choruses in showmanship, and I sing on my church's praise team as well.
I hope to help you grow your business through our publication! Call me!
Victoria Kemsley — Advertising Sales Manager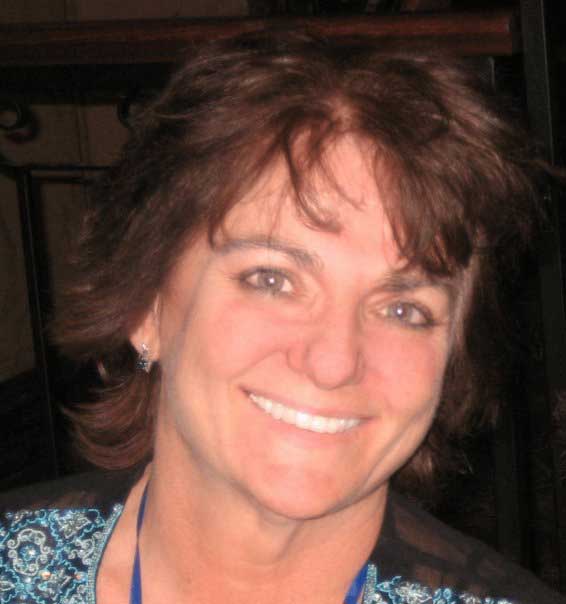 Hello. I'm Victoria Kemsley, and I've been with KAL Publications since 2011. I have had a varied career in sales and special events before landing at KAL Publications. I emigrated from Canada in the 1980s and for my first years in the United States I taught junior high school. After that, I knew I could handle anything! Most of my career has been focused on customer service. However, although it's currently a dirty word, I learned a lot about sales from my time as a mortgage broker.
I live in beautiful downtown West Hollywood and enjoy all the culture that Los Angeles has to offer. I met Kathy and Karen in the Harborlites Chorus. It is 100 women strong, and we are proud to say that we are two-time Sweet Adelines International Chorus Champions. Believe me, it is a glorious feeling to have that gold medal placed around your neck.
I know that we are all trying to maximize our marketing dollars these days. With my background in sales and client relations, I look forward to helping you meet your sales goals through pinpoint marketing.
We'd love to hear from you! Send us an e-mail.
Trade magazine publishing featuring a "hometown paper" approach to industry news, events, and the people who make it all happen.