"AGAINST ALL ODDS"
COLORADO-WYOMING PETROLEUM MARKETERS ASSOCIATION CONVENTION
MARRIOTT MOUNTAIN RESORT & SPA, VAIL, COLORADO, AUGUST 22, 2004
I believe we have a core of perseverance deep inside each one of us. When we need it, it's there.
Fear is an incredible thing. If you are 5,000 feet above the mountain floor or 10 feet above the gym floor, your body starts reacting.
Deep inside each one of us is an incredible well of perseverance and power. And we just have to scratch a little bit to access it.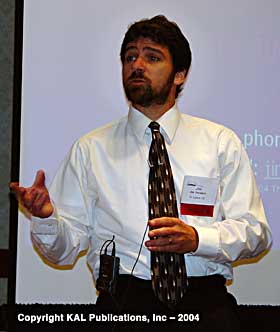 Control what you can. Take care of yourself.
What does it take to get up the mountain and get home safely?
Courage.
Commitment.
Confidence - even if you don't believe it.
Climb - take action.
Perseverance - keep on grinding. When it gets tough, innovate.
Trust yourself and your basic skills.
A good climber always double checks. A good climber always takes care of his partner.
Life is full of crevasses. They can open up when you least expect it.
What does it take?
1. Preparation.
Learn all you can. Train physically to be as fit as you can. Practice building resilience. Resilience is putting up with things that change and the ability to resist change.
You're in a long-term relationship with yourself — hopefully 100 years or more — so be prepared and physically fit.
2. Perseverance.
When a situation occurs, analyze the situation and face the truth as soon as you can.
Control what you can. Have courage for what you can't control. A little courage can see you through the unknown.
Take action.
3. Power beyond what I had.
Internal strengths are important but it's not enough. Power comes from external sources: loved ones, a higher power. These things are inside of all of us and we can tap into them every day. We generally don't have to.
4. Thrive.
After something happens, don't just survive — thrive. Celebrate and do thing things you enjoy, the things you stand for and other people stand for. Celebrate the good moments of life. Share the stories, the experiences.
5. Serve.
There are lots of ways to serve. Try and find a way to serve and give back a little bit.
Trade magazine publishing featuring a "hometown paper" approach to industry news, events, and the people who make it all happen.