While U.S. gasoline prices have dropped about four cents a gallon, the retail price of gasoline continues to rise in Las Vegas. The Lundberg Survey reports the average retail price for regular gas in the U.S. is $3.60. At this writing, the Las Vegas price is $3.63, up ten cents since the previous week. Diesel stays at $3.90 per gallon.
If you're looking for low gasoline prices, Tuscon, Arizona is the place to go. The average price of gasoline in Tucson hangs in at $3.24 while Chicago gasoline is a dollar more per gallon. Just in case you are wondering, the highest recorded average price of gasoline in Nevada was $4.862 in 2008.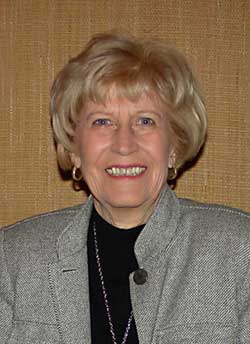 I bet you didn't know there is a Smoking Vehicle Hotline in Las Vegas.
The Nevada Legislature has finally wound down. Governor Brian Sandoval signed two bills that will allow the Clark County Commission to raise gasoline taxes by three cents a gallon for at least the next three years. The revenue will be used to build highways, improve existing roadways, and, in the process, create more jobs.
The WPMA has announced that author Mike Walsh, founder and CEO of "Tomorrow," a consumer innovation research lab, is the keynote speaker for the 2014 WPMA National Convention & Convenience Store Expo scheduled for February 18-20 at the Mirage Hotel, Las Vegas, Nevada.
Mike has advised the CEOs and senior management teams at multinational companies including the BBS, Fujifilm, Richmont, MSN, Star TVTelevisa, Philips, and HSBC. He is a leading authority on the intersection of emerging technologies, consumer behavior and fast growing markets. Mike does live research, in the trenches, with big corporations and entrepreneurs all over the world. Mike focuses on the next five years, scanning the near horizon for disruptive technologies and consumer innovations on the verge of hitting critical mass, then translating these into usable business strategies.
A look back in time: 15 years ago, the annual WPMA Convention featured an elegant keynote speaker, Lady Margaret Thatcher. During the 1988 Convention, Las Vegan Clair Haycock was honored as "Oil Man of The Year." The award was presented by O&A Editor and Publisher Don McAnally. Who can forget Don? He always arrived with a flourish escorted by twin beauties, one on each arm!
A little trivia: did you know the past and present AAA card carrying members include Bing Crosby, Bob Hope, Woody Allen, Al Pacino. Walt Disney, Grace Kelly and don't forget "The King," Elvis Presley.
Originally published in the August 2013 issue of the O&A Marketing News.
Copyright 2013 by KAL Publications Inc.
Serving the 13 Western States, the World's Largest Gasoline, Oil, Fuel, TBA and Automotive Service Market