Nevada retail prices for gasoline have dropped steadily since the end of February. The current average street price for regular is $3.60. A year ago the average was $3.93.
More good news: local prices are nowhere near the record for gasoline, which was set June 20, 2008, when the price of regular unleaded reached $4.27 a gallon.
Now for the bad news: the price Nevadans pay could increase under one bill the State Legislature is considering. If this bill is passed, Clark County's 9 cents per gallon gasoline tax would go up because the bill ties the tax to inflation. The regional Transportation Commission of Southern Nevada estimates roughly an extra 3 cents per gallon or a $16 annual increase for the average consumer.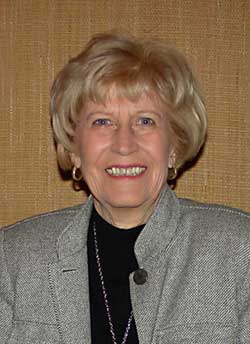 At this writing, Assembly Bill 413, authorizing the Clark County Commission to increase County taxes on gasoline and also allowing for annual increases in County gasoline taxes, is awaiting vote in the originating chamber of the State Legislature.
Facts to ponder: today's national average price for a gallon of regular unleaded gasoline is $3.52. That is 35 cents less than a year ago. During "The Good Old Days," circa 1950, driving a car 10,000 miles a year cost 9 cents per mile and gasoline sold for 27 cents a gallon.
It's free! Why not use it? Lucky Las Vegans can hook up and recharge their electric cars in numerous charging stations around the Valley.
In 2008, under the leadership of Tom Perrigo, the deputy director of planning and development for Las Vegas, a sustainable energy plan was formulated establishing goals for city operations, codes and policies. During the past three years not only have jobs been created, the electricity consumption and greenhouse gas emissions have been reduced, according to the agency. Charging stations are not only available in community centers and the City Hall parking garage, but Nevada Energy has been investing in an electric vehicle fleet and each corporate office has installed recharging stations.
To frack or not to frack, that is the question. Recently, there has been increased interest and exploration of the Chairman Shale located in northeastern and central Nevada to be extracted by fracking. One such location near Wells, Nevada, currently being worked on by Noble Energy, is theorized to be able to produce up to 50,000 barrels of oil per day.
One last flashback: Nevada was once home to one of the most prolific oil wells in the United States, producing 4,300 barrels of oil a day in the 1980's.
Originally published in the June 2013 issue of the O&A Marketing News.
Copyright 2013 by KAL Publications Inc.
Serving the 13 Western States, the World's Largest Gasoline, Oil, Fuel, TBA and Automotive Service Market