Nevada residents had more than one reason to celebrate the 4th of July: the gasoline prices. The average street price for a gallon of regular was $3.47 — down 8 cents from the previous week and 37 cents cheaper that the previous month. In fact, a gallon of regular gasoline in Las Vegas was slightly cheaper on the 4th than it was a year ago and there was no slump in the number of tourists arriving to celebrate.
Some experts predict the retail price of gasoline could fall as as low as $3.40 between now and Labor Day.
Picture glancing into the car driving in the next lane. There are Mom and Dad and kids quietly playing Monopoly as the car drives itself. Google received permission last month to test driverless vehicles in Nevada — these cars have been tested elsewhere and now they will be on Nevada roads.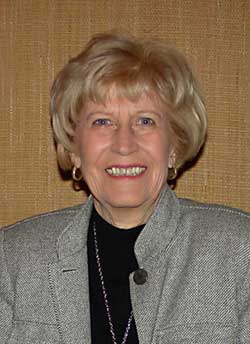 Not to worry — real-live humans will be in the car at all times to take over in case of a computer "glitch." While these cars are equipped with sensors to recognize traffic signals, there are still some flaws — the vehicles have trouble in bad weather and that may be why Nevada has been chosen for test drives.
The employees at a Boulder City Shell station, situated on Nevada Way, were open for business on a recent weekend. But it was not an ordinary weekend in quiet Boulder City. Some very unusual visitors were expected.
Police cruised by the station and two Las Vegas Officers sat in a black and white cruiser with a shotgun perched between them. Suddenly, loud engine noises erupted and the first of the Mongol Motorcycle Club members arrived in town for their annual convention.
Much to everyone's delight, 330 motorcyclists spent the weekend and departed peacefully.
There is a nondescript building in North Las Vegas. It may not look like much but it houses Xtreme Green Products, a business building electric powered vehicles, whisper-quiet motorcycles, scooters, utility-terrain vehicles, and three-wheeled security vehicles. The company has sold products to Clark County, McCarran International Airport, and the Southern Nevada Water District.
Plans for a high-speed rail system between Las Vegas and California have been in the works for years. Everyone has their "finger in the pie." DesertXpress Enterprises is trying to build a high speed rail line from Las Vegas to Victorville with a "possible" second leg, linking Victorville to Palmdale, CA. It is expected the train would divert two million car trips from the highly congested Interstate 15 and save the equivalent of 8.5 million gallons of gasoline.
Originally published in the August 2012 issue of the O&A Marketing News.
Copyright 2012 by KAL Publications Inc.
Serving the 13 Western States, the World's Largest Gasoline, Oil, Fuel, TBA and Automotive Service Market