The day after his State of the Union speech, President Obama flew to Las Vegas. During his visit, he stressed the importance of implementing transportation using alternative fuels. He mentioned companies who are providing vehicles and the infrastructure needed that will enable natural gas to become widely used as a transportation fuel.
Clean Energy has built seven natural gas refueling stations in the Las Vegas area. They can convey methane to vehicle fuel tanks by compressing natural gas into a smaller space or by cooling and liquefying it. The sites in Las Vegas are a link in a chain of natural gas refueling stations stretching from Salt Lake City to Los Angeles.
Currently, MGM Resorts has a fleet of 26 limos fueled by compressed natural gas for use of the guests visiting City Center Las Vegas. During his visit in Las Vegas, President Obama also visited a UPS plant to promote a national transition to alternative fuels. What could be better than using natural gas to power trucks that deliver millions of packages to homes and offices?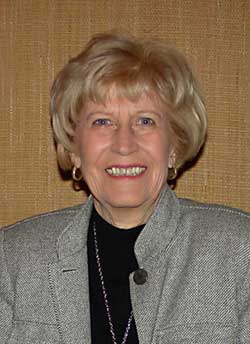 Last month, Nevada became the first state to issue regulations for the operation of self-driving cars. Think about a driverless car zipping past as you tool along. Imagine being able to summon a vehicle on demand — simply call for a driveless vehicle to pick you up and zip you off to do your shopping at the local mall. The ease and flexibility of the driverless car system negates the necessity of circling endlessly to find a parking place. Better yet, no more expensive car repairs. And, think about this, no more car shopping or circling for a parking space. Also, your garage can be converted into living space.
The annual WPMA Convention held February 21-23 at the Mirage Hotel in Las Vegas was certainly in tune with its theme, "Today's Success = Tomorrow's Expectations." Attendance was high and 2012 WPMA President Bob Ogan of Wenatchee Petroleum chaired the event. It goes without saying keynote speaker Ben Stein kept his audience of over a thousand laughing. Jeff Mount with Federated Insurance, Greg Meyer from the U.S. Secret Service, and David Donegan from Sinclair Oil & Gas gave insightful and informative seminars and management sessions.
WPMA's First Lady Theresa Ogan hosted the Ladies' Luncheon. Erin Gruwell, founder of the Freedom writers Foundation, gave a moving presentation on her experiences teaching 150 low-income high school students who had been written off by the education system. Luncheon guests received an autographed copy of The Freedom Writer's Diary, a collection of student entries and Erin's moving account that gives some insight into the students' background and challenges.
I always look forward to the WPMA Scholarship Foundation annual Silent Auction and I was not disappointed again this year. A large variety of sports equipment, trips, jewelry and imaginative decorating items were on display. The Scholarship Foundation also held a fundraising raffle for a $7,500 Caribbean or Hawaiian Cruise. Craig Kellerstrass of Kellerstrass Oil in Ogden, Utah was the lucky winner. The raffle and Silent Auction raised over $30,000 for the WPMA Scholarship Foundation. These funds are given to a deserving student from each of the seven WPMA member states, and one to a student from an associate member company.
The Trade Show was buzzing with visitors stopping by to visit with exhibitors and pick up samples of their wares. Daily cash prize drawings kept the exhibitors an attendees on their toes. During the Thursday trade show session, the WPMA gave away Apple iPads to two lucky attendees: Larry Dowdy from Circle K Franchise in Arizona and Todd Flores from Canyon de Chelly Fuels, also in Arizona.
Thankfully, the weather warmed up just in time for the WPMA Scholarship Golf Tournament held at the TPC Las Vegas Golf Course. Dennis Baird of Baird Oil in Idaho won the Mulligan raffle prize of a Taylormade Rocketballz Driver.
Originally published in the April 2012 issue of the O&A Marketing News.
Copyright 2012 by KAL Publications Inc.
Serving the 13 Western States, the World's Largest Gasoline, Oil, Fuel, TBA and Automotive Service Market