It's been three decades since gasoline took such a big bite out of our budget and pump prices hit Las Vegas hard. Now that Christmas is over and wily old Santa has ridden back to the North Pole on his reindeer-powered sleigh, the average American family will have spent an average of $4,155 filling up their gas tanks this year. That is 8.4 percent of what the average family takes in, the highest share since 1981.
According to figures from the Las Vegas Convention Authority, close to 60% of visitors arrive by gasoline-driven vehicles, so high gasoline prices are not good news for the city's hotel business.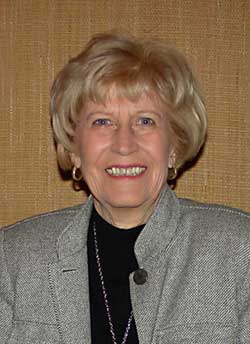 A look at the nation's gas prices reveals Nevada rates rank among the top ten states for fuel prices. "Robbing Peter to pay Paul," means gas consumers end up skimping on other items and that is bad news for the tourist business.
2012 brings a strong push for electric cars as local Las Vegas car dealerships bring on new models with plug-in hybrid and electric drive systems. The big question is will consumers climb on board — and where are they going to plug in their new car?
An Infrastructure Readiness Task Force has been working the past few months to focus on all issues relating to introducing electric vehicles. So, where are drivers going to plug in their new cars? Most electric cars have recharging electronics on board the vehicle. A cable assembly is standard equipment and most home garages have the proper wiring already installed.
And, if you don't have a 240 volt outlet available, there is a federal income tax credit when hiring an electrician to provide the proper installation. So, what if you live in an apartment? Public charging stations are available and more will be built in the near future. Hotels, shopping malls and Walmart and have already begun installing charging stations.
Another innovation is a new cell phone app enabling the driver to find the nearest charging station and, in some cases, it will even show if the charging station is occupied. It looks like Las Vegans will be having an electric New Year!
Morton Truck Stop, in operation for a long time in North Las Vegas, is still there but the fabulous restaurant is long-gone. The truck stop is no longer a Husky station; they are now branded Valero.
As I write, the average street price of gasoline in the Las Vegas Valley is $3.40 per gallon. The current state average is $3.35.
Originally published in the February 2012 issue of the O&A Marketing News.
Copyright 2012 by KAL Publications Inc.
Serving the 13 Western States, the World's Largest Gasoline, Oil, Fuel, TBA and Automotive Service Market