Nevada Senator Harry Reid describes Nevada as "the "Saudi Arabia" of renewable energy because of the state's abundance of renewable energy. As well as Hoover Dam, Nevada has sun, wind and underground hot springs that can be converted into electric power.
Senator Reid asks why then does Nevada import 99 percent of the oil, diesel fuel and gasoline used by its residents for transportation each day? At the recent National Clean Energy Summit meeting in Las Vegas, Assembly Bill 511 was successfully passed facilitating the state Department of Motor Vehicles in the development of an alternative-fuel vehicle infrastructure. It also authorizes the DMV to create rules for autonomous vehicles to travel on designated highways, so if you spot a vehicle with no driver tooling along the highway, don't panic.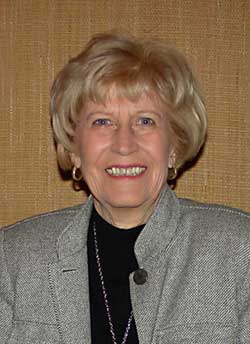 Actually, Nevada is the first state in the nation to allow driver-less vehicles on public roads. What next?
To supply Southern Nevadans with the petroleum they need, Holly Corporation and Sinclair are in the process of building the UNEV Pipeline extending from Salt Lake to a products terminal in North Las Vegas, Nevada. With the capacity to hold 330,000 barrels, the terminal will be the mechanism that allows the products to be shipped to retail stores in Southern Nevada.
Nevada gasoline prices for regular grade a year ago were $2.83 and, to date, $3.71. The highest recorded price in the state? $4.268 in June 2008.
Don't miss the WPMA National Convention and Convenience Store Expo February 21-23, 2012 at Mirage Hotel, Las Vegas, Nevada. You won't want to miss Keynote Speaker Ben Stein. He wears a hat of many colors: actor, author, economist and pop culture icon. He has lots to say — he was a speech writer and lawyer for Richard Nixon at the White House and later for Gerald Ford. You will enjoy every minute of his monologue and leave laughing!
For Mirage room reservations call (800) 499-6311. The early room rate is $145. The room block closes Nov. 15, 2011. Watch your mail for registration materials or register on-line at www.wpma.com.
Originally published in the October 2011 issue of the O&A Marketing News.
Copyright 2011 by KAL Publications Inc.
Serving the 13 Western States, the World's Largest Gasoline, Oil, Fuel, TBA and Automotive Service Market