Nevada has joined over a dozen more states along with the federal government studying the possibility of setting up a vehicle miles-traveled fee. This would be a system where people would pay taxes on how many miles they travel instead of how much gasoline they buy. This means motorists driving hybrids and electric cars would pay their fair share for road construction and maintenance.
Not surprisingly, Nevadans don't want the government knowing where they have been driving — no "big brother" or a black box in their cars, thank you! When the idea was presented, more than 80% of Nevadans responded not only "no" but "hell no!" What to do? Several ideas are being pursued.
One possibility is requiring drivers to report their odometer readings to the DMV annually and then pay the tax either annually or spread out over the year.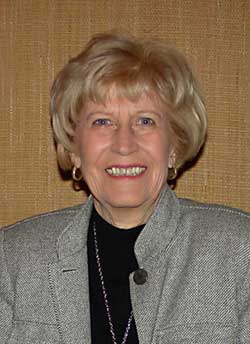 Another possibility is a system where gasoline pumps would automatically record a car's odometer reading and add the tax to the fuel price. UNLV has recruited volunteer drivers to have a transponder attached to their car and then fill up with gasoline at a participating station. The receipt will indicate how much the driver would have paid under a mileage system versus the current gas tax.
So, while Nevadans are not happy campers, more studies and a lot of legal policy issues need to be worked out. At least the study underway will give Nevadans a voice in the discussion.
Will there or won't there be a high-speed train between Las Vegas and California?
After years of arguing and many plans put forward, the green light has been given by the U.S. Department of Transportation to developers of DesertXpress to begin preliminary engineering for a high-speed rail project linking Las Vegas with Victorville, California.
Senate Majority Leader Harry Reid, who has been touting the project, is elated. Yes! We can speed across the desert in about 84 minutes. However, who wants to go to Victorville? What do you do when you arrive there — rent a car to go to Los Angeles? And what about all those California tourists on their way to Las Vegas? Will Victorville become a vast parking lot?
The new natural gas Ruby Pipeline from Opal, Wyoming through Nevada to Malin, Oregon is now operating. El Paso Western Pipeline President Jim Cleary said, "During Construction Ruby generated thousands of jobs and provided significant revenues for local communities as well as state and county governments. Going forward, it will continue to deliver long-term economic and environmental benefits by providing clean-burning natural gas supplies from the major Rocky Mountain basins to consumers in California, Nevada and the Pacific Northwest.
Nevada retail prices for regular gasoline a year ago were $2.936 and, today, they are $3.525.
It is not too early to firm up your plans for the WPMA National Convention & Convenience Expo to be held February 21-23, 2012 at the Mirage Convention Center in Las Vegas. You?ll learn a lot and laugh a lot when you listen firsthand to the Keynote Speaker Ben Stein, called an "actor, author, economist and pop culture icon."
Originally published in the September 2011 issue of the O&A Marketing News.
Copyright 2011 by KAL Publications Inc.
Serving the 13 Western States, the World's Largest Gasoline, Oil, Fuel, TBA and Automotive Service Market