Construction is wrapping up on Nevada's share of the Ruby natural gas pipeline running about 360 miles through northern Nevada. Two of the four compressor stations lie in Nevada. Executives of El Paso Corporation, one of the pipeline's partners, estimate that Nevada's share of the pipeline's $3.65 billion budget will be about $1.7 billion by the time construction wraps up later this month.
In the middle of July, a time when millions of Americans are vacationing and taking road trips, Nevada gasoline prices are relatively cheap. The standard price is $3.631, less than the average one month ago of $3.714.
Traditionally, gasoline prices tend to go up in the summer as families celebrate the 4th of July, Memorial Day and Labor Day.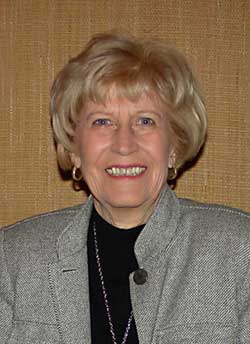 Electric bikes (E-bikes), are appearing in Las Vegas. Two Las Vegas Councilmen led other electric bicycle riders on a ride through the downtown area. Parking your car is an arduous endeavor if you plan on visiting or working in the downtown area so what could be better than hopping on a bike?
Las Vegas, the Southern Nevada Water Authority and Clark County's Air Quality Division have joined the Regional Transportation Commission of Southern Nevada for a program that promotes the use of pedal-assisted bicycles.
There are 25 bicycles in the E-Bike fleet. They are housed in the Bonneville Transit Station. Also included are a bike shop with locker rooms, storage racks and even showers. The bikes are stored and recharged in lockers at various locations around downtown Las Vegas. The top speed is 25 miles an hour.
Jacob Snow, general manager of the Regional Transportation Commission of Southern Nevada, expects to save $100,000 on fuel and automotive costs from workers using the bicycles instead of pool vehicles.The bicycles cost about $2,200 each.
If you enjoy science fiction movies, you've watched futuristic robot cars zipping along carrying passengers wearing space suits or some other far-out garb. Well, imagine robot cars whisking down the freeway next to the Las Vegas Strip. Get ready! Such a scene could take place in a matter of months!
Nevada is the first sate in the nation to approve a driver's license that allows people to cruise along the highway in a "car that drives itself." Several local lawmakers have already ridden in such a car. A bill that would allow self-driving cars on Nevada roads was passed by the state Senate. These cars are the subject of research by Google, but the company needed a state that would allow them to be licensed and regulated.
The Nevada Assembly Transportation Committee killed state Senator Mike Schneider's S8144, which would have required garages and oil-changing businesses to check their customers' tires and, if necessary, fill the tires to manufacturers' recommendations. Violators could have had their registrations to operate their businesses revoked by the Department of Motor Vehicles.
It is not too early to plan to attend the WPMA National Convention & Convenience Expo February 21-23, 2012 at the Mirage Convention Center in Las Vegas. The event begins when registration opens on Monday February 20, 2012. For more information, visit www.wpma.com.
Originally published in the August 2011 issue of the O&A Marketing News.
Copyright 2011 by KAL Publications Inc.
Serving the 13 Western States, the World's Largest Gasoline, Oil, Fuel, TBA and Automotive Service Market