Deja vu! This could be the spring of 2008 all over again. Once again Nevada gasoline prices are flying toward $4 a gallon. In just one month the price per gallon has increased 46 cents. The only consolation is neighboring Californians wish they had it so good.
At $3.62 per gallon Nevadans are not happy about holding the distinction of having the sixth-highest average gasoline price in the nation.
Michael Geeser, AAA Nevada spokesman states, "Despite the unrest and violence in the Middle East, events to-date have produced little actual disruption to supply. Yet the uncertainty of where the unrest might spread has driven investors to speculate that oil prices will increase further. If prices do go up, speculators will make a profit on the product they are purchasing today."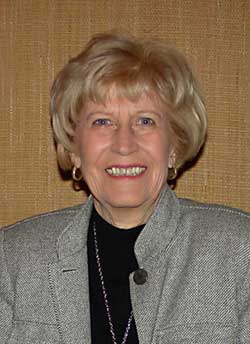 At this writing, Casper, Wyoming has the least expensive gasoline in the nation and, if you go to Hawaii, better think more than twice about renting a car. Gasoline prices in the islands are the highest in the nation.
The state of Nevada imports 99 percent of its oil and gasoline requirements from outside the state and currently the legislature is struggling with staggering budget deficits. Consequently, citizens and businessmen are taking action. Las Vegas is fast becoming a "friendly" city for those who need to "power up" electric cars and hybrid cars. There are currently six recharging sites available.
A question on Las Vegas and Reno minds: how will the tourism business be affected by Middle East revolutions and consequent oil shortages? Will the cost of traveling become prohibitive? While the Governor and all Nevadans are betting on an upturn in Nevada's economy, the continual turmoil in the Mideast bodes bad news for tourists who travel to visit the hotels and casinos. Let's face it: putting more money in the gasoline tank or paying a lot more for an airline ticket doesn't leave much left over to see the shows or gamble. Could be an economic rebound run out of gas?
The first liquified natural gas station for long-haul trucks has opened in Utah. It is near a Salt Lake City interchange between Interstate 80, which goes east across the country to New York and west to San Francisco, and Interstate 215, running north through Idaho and Montana into Canada and south to Las Vegas and Los Angeles. Along with five hoses for LNG service, the station features 12 hoses for compressed natural gas, more commonly used by passenger cars and light-duty trucks. CH4 Energy is the company that will run the station.
The annual WPMA convention and trade show, "Leveraging Our Strengths" was held at the Mirage Hotel in Las Vegas February 21-23. Robert Franklin, 2011 WPMA President, chaired the event.
WPMA board members, guests and exhibitors mingled over a continental breakfast before attending the standing room-only keynote address. An audience of over one thousand enjoyed, learned and laughed as Dennis Miller, acclaimed as "one of the premiere comedy talents in America" imparted insightful and helpful information for the attendees. On Tuesday, Feb. 22nd, 135 golfers enjoyed the annual WPMA Scholarship Tournament at the TPC Las Vegas Golf Club.
Every year, an important feature of the WPMA convention is the WPMA Scholarship Foundation Silent Auction. Contributions on display in the convention registration rotunda included jewelry, a large variety of trips, decorating items and sports equipment. I noted Gerry Tedrow had spent the winter months working in his home workshop creating a beautiful hand-crafted jewelry box as his contribution to the auction. Something new this year was the fundraising raffle for a $7,500 "Design Your Own Vacation Package." Lucky Bob Ogan of Wenatchee Petroleum in Wenatchee, Washington was the winner. The Silent Auction and the raffle raised over $30,000.
During the Trade Show itself, attendees and exhibitors met and discussed the latest updates in goods and services for the petroleum industry. The WPMA held several cash prize giveaways each day in the trade show area and gave away Apple iPads to two lucky attendees, Gary Chapman from RM Parks Inc. in California, and Tom Taylor from Sinclair Oil Corp. in Colorado.
AAA already makes it easy for drivers to know how much they will pay for gasoline on any given day — just turn on your computer and log on to AAA Fuel Gauge Report. Now it is easier than ever to find the thriftiest gas buy in your area. AAA has offered an app that uses global positioning satellite technology and Navteq mapping data to make maps showing fuel stations location and the latest prices for gasoline. Stations will not only be shown in alphabetical order they will displayed according to distance from your home. While you are at it, if you are hungry, in the mood to shop, have your car repaired, or visit your AAA office the free TripTik Mobile is for you and available through Apple iPhone and Apple iPads.
Originally published in the April 2011 issue of the O&A Marketing News.
Copyright 2011 by KAL Publications Inc.
Serving the 13 Western States, the World's Largest Gasoline, Oil, Fuel, TBA and Automotive Service Market