Despite multiple lawsuits and heated debates, work began on the 42 inch pipeline extending 680 miles from Wyoming through Nevada and ending in Malin, Oregon.
Environmental groups have launched protests alleging the U.S. Army Corps of Engineers didn't conduct adequate environmental reviews. Indian tribes have joined in citing the defamation of tribal land. Defenders of Wildlife, the Great Basin Resource Watch, and The Sierra Club also have lodged complaints.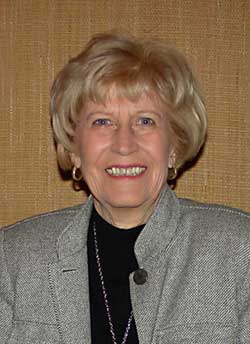 In the meantime, work is continuing and Richard Wheatley, spokesman for the El Paso Corporation, explained that the economic impacts of the project in all four states will be tremendous. Mr. Wheatley added, "The average welder will earn $75,000 during the eight months of construction. At the peak of construction, $3 million to $4 million will be spent by El Paso each day. We'll pay about $70 million in sales and use taxes."
After this rosy news, a Free Press staff writer reported nine Ruby Pipeline project workers were injured on Saturday, October 25. A semi-trailer hauling two lengths of pipe intended to be used on the Ruby Pipeline projects lost control and collided with a number of vehicles at a site north of Deeth in Elko County.
A Toyota Prius cruises Las Vegas streets with an amusing vanity license plate bearing the letters NVMYMPG. In case you can't figure it out, "Envy my miles per gallon," is the smug drivers message.
Some very strange experiments are taking place in Nevada. A University of Reno professor accidentally left a cup of coffee out on his kitchen counter. His neglectfulness caused an epiphany when he arose next morning and gazed morosely into the cold and slightly greasy contents left in the cup. Much to his surprise, he spotted a thin layer of oil around the edges. After testing, he found the oil was triglyceride! Wow! This led him to develop a patent-pending process to remove the oil from coffee grounds and produce a high-quality biodiesel fuel.
Can you imagine all the millions of pounds of coffee grounds thrown out by Starbucks and other coffee houses? Just think about it: if this new biodiesel becomes a reality, we are left to contemplate smelling great wafts of stale coffee as cars whisk by.
Not to be outdone by the Reno Professor, Brian Hedlund, a University of Nevada Las Vegas microbiologist, spends lots of his days studying the gooey, icky, substances growing in Nevada hot springs and, goodness knows, Nevada has an abundance of hot springs!
Never mind that currently most ethanol is made from corn or sugar cane, Hedlund is certain that when the numerous microbes that thrive in hot springs eat up plants growing near the springs they will eventually produce sugar. Subsequently, other microbes can convert the sugar into ethanol and then there is fuel.
Talk about a tea party: samples of organic waste, wrapped up like a tea bag, are tossed by Hedlund and his associates into Nevada hot springs. Don't hold your breath waiting, but one day it is possible the right combination of microbes could lead to a whole new way to fuel our cars.
It's not too late to register for the WPMA National Convention and Expo scheduled for Tuesday through Thursday, February 22-24, 2011 at the Mirage Hotel in Las Vegas, Nevada. For Mirage reservations call 800-499-6311. Visit www.wpma.com for the latest convention news, event updates and on-line registration. You don't want to miss Keynote speaker, Dennis Miller, aka, Mr. Rant! He is a five-time Emmy award winner and a master of understatement. He can currently be heard daily on his syndicated radio show "The Dennis Miller Show."
Originally published in the December 2010 issue of the O&A Marketing News.
Copyright 2010 by KAL Publications Inc.
Serving the 13 Western States, the World's Largest Gasoline, Oil, Fuel, TBA and Automotive Service Market