Your gas tank is nearing empty and the outside temperature is 108. What to do? Log on to Vegasgasprices.com and spot the lowest prices in the area. While you're at it, check the average gas prices across the nation. What an eye-opener!
So far, Nevadans — particularly Southern Nevadans — are considering themselves lucky regarding summer gasoline prices. California prices are much higher and northern Nevadans are also paying more per gallon. One reason Northern Nevada's gasoline prices differ so much from Southern Nevada is the source of its refineries.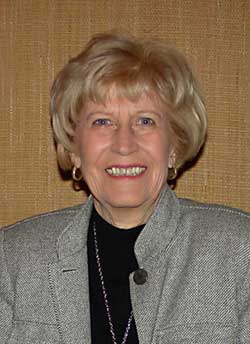 The northern portion of the state receives its refined gas from the Bay Area where prices are usually higher than in Southern California, the primary source of Southern Nevada's refined gasoline. According to AAA spokesmen, excluding Alaska and Hawaii, Nevada has the third highest retail gasoline prices in the country, trailing California and Washington. Also, AAA reports that among areas in which they track fuel prices, the least expensive gas is found in Greenville, South Carolina. The highest average price in the nation is in Wailuku, Hawaii.
I bet you didn't know there is a Smoking Vehicle Hotline in Las Vegas. The number is 646-SMOG. Just dial that number the next time you spot a vehicle belching swirls of billowing toxins in the air.
Recently, Nevada State legislators agreed to draw up a bill to requiring all smog stations, auto repair shops and oil change businesses check the air pressure in their customers' tires. They enacted the regulation because proper air pressure reduces pollution, saves gasoline and also promotes safety. People rarely think to check tire pressure — they just leap in their car and believe they are "good to go." It is estimated that under normal driving conditions, a vehicle loses one to two pounds of tire air pressure a month. The U.S. Department of Transportation states five million gallons of fuel could be saved every day if tires were properly inflated. Bet you didn't know President Barack Obama mentioned this very fact during his campaign in 2008. He said if motorists kept their tires properly inflated, the United States could save as much gasoline as the additional offshore oil drilling that was proposed at the time. I am assuming all those Secret Service men who take care of our President are walking around with tire pressure gauges in their pockets.
"Leveraging Our Strengths" is the topic of the upcoming 2011 WPMA National Convention and Expo scheduled for Tuesday through Thursday February 22-24, 2011 at the Mirage Hotel in Las Vegas, Nevada. For Mirage Reservations call (800) 499-6311. The Early Bird room rate is $145. Room Block closes November 15, 2010. Visit www.wpma.com for the latest convention news, event updates and on-line registration or call (801) 262-9413. So far, 98% of the 2010 convention attendees surveyed planned to attend in 2011.
Originally published in the September 2010 issue of the O&A Marketing News.
Copyright 2010 by KAL Publications Inc.
Serving the 13 Western States, the World's Largest Gasoline, Oil, Fuel, TBA and Automotive Service Market