The worst did not happen — Las Vegans, expecting higher gasoline prices to move into town along with the heat, were pleasantly surprised. The street price has risen very little; from $2.78 a gallon to $2.83 during the month of June. This was predicted last January by a key forecasting agency and they were correct!
At the time this prediction was made, Las Vegans were not happy as fuel costs had jumped to their highest levels in more than a year, ranking Nevada as seventh highest in the nation.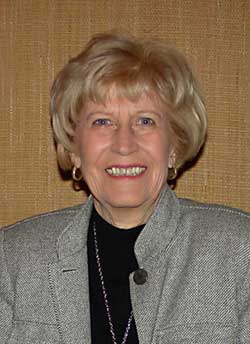 Of course, on a recent driving trip to California I realized again our Nevada gas prices are considerably lower.
Gearing up for their upcoming meeting, October 24-26, 2010, the OPIS National Supply Summit will meet at the Palazzo Resort at the Venetian in Las Vegas. The theme is "A New Decade: New Fuels, New Players, New Challenges." For info re: registration, call 866-620-5940.
Driving past the corner of Alta and Martin Luther King in Las Vegas, I noticed construction in progress. This is the new location of a large complex for the Metropolitan Police Department. For decades on that very corner, a small Union Oil Station thrived. The owner always had a friendly smile for everyone and stopping there for gasoline and a chat was part of my shoping day. I imagine a lot of Las Vegans have the same thoughts as they pass by.
The excitement over the new ACE Xpress line from Centennial Hills to downtown Las Vegas continued to build as passengers boarded the sleek futuristic vehicles running between Centennial Hills and downtown. Several residents showed up on the first days to check out whether it was a reliable way to get to work. Not only that, state officials showed up to praise transportation officials.
Alas! After a scant two weeks complaints began to surface as passengers saw more and more of the "old" busses on the route. Passengers began saying, "Oh, surprise, we've got an ACE this time." Transportation officials explained, "The glitches such as indicators going off, forcing drivers to pull over, and other glitches are being ironed out."
However, the real problem is the number of riders exceeded expectations. There are only a certain number of ACE vehicles — 40 — and the agency projected up to 6,000 people a day would be riding the ACE. The number is actually 20,000.
In the meantime, the debate — which has actually gone on for decades — over a train between Las Vegas and California continues to foment active and sometimes vitriolic discussions over which train is the one for the job, so to speak.
As an example, proponents of the X Train and the Z Train threatened to sue each other. Those lawsuits have been resolved. Z-Train executives refer to the XTrain as Brand X.
In the meantime, Z-Train is negotiating for the rights to use Union Pacific, Metro Rail and Metrolink tracks in Southern California. They want to buy and refurbish existing train sets and passenger cars and market the train to Southern Californians. They would use the Union Station in Los Angeles. The train would stop in Ontario. Departures would be scheduled to avoid commuter hours. And, one can travel in style — First Class, if so desired. Not only that, the finest European-style meal service will be available. More than half of the projected passenger loads are expected to be Asian tourists.
So far, ticket costs have not been determined. It is expected 300 new jobs will be created if the train line goes forward.
With all the X and Z plans in the works, along comes Richard Branson. who stopped in Las Vegas and literally made a big splash paddling about in a boat with a lovely model. When asked if he wants his Virgin Trains to operate between Las Vegas and California, he commented, "We're talking to the American government and to one or two private people about using Virgin's experience. A Virgin Vegas train service could, I think, do as well as the airlines."
Plans are already afoot for the annual Western Petroleum Marketers Association National Convention and Convenience Store Expo, February 22-24, 2011 at the Mirage in Las Vegas. Visit www.wpma.com for the latest convention news, event updates and on-line registration.
Originally published in the August 2010 issue of the O&A Marketing News.
Copyright 2010 by KAL Publications Inc.
Serving the 13 Western States, the World's Largest Gasoline, Oil, Fuel, TBA and Automotive Service Market