There is no doubt about it, hybrid and electric cars are considered friendly to the environment and stops to fill up at service stations are far and few between. That is the good news. The bad news for government agencies is less fuel tax revenue is collected and that translates into less money to improve or expand the road system.
What to do? The Nevada Department of Transportation, in cooperation with UNLV and UNR, has been busily building a "black box," to check up on you and your driving habits. If that doesn't make you feel like Big Brother is watching you, think about this: not only does the black box record the number of miles you drive, it will "know" what route you took and the time of day you traveled, all the better to tax you! That will teach you for rarely frequenting service stations and paying less fuel tax revenue.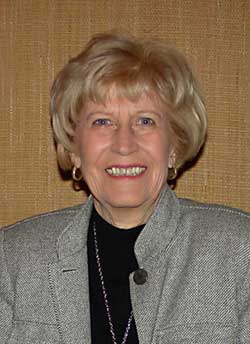 Kind of scary isn't it? No wonder the American Civil Liberties Union says the the whole black box idea raises "big red flags." Not only that, your driving habits will be known to one and all and you may be tempted to travel at "off times" like paying social calls at 2 a.m. instead of meeting for lunch. If you think about it, gas guzzlers are doing their part and the "environmentally conscious" folks are attempting to keep an open mind while the Nevada Department of Transportation meets, evaluates and studies the swirl of questions around the use of a black box.
Las Vegas resident Carolyn Johnson is a star. No, she doesn't perform on the Strip, she spends her work days at the Las Vegas Water District. What she does in her "off hours" is what has relegated her to star status. She is President of Eltra Technology, Inc., a design company actually based in Illinois. She and her company entered the XPrize competition to build a "green car." Using a combination of technologies the competing vehicles must, first of all, reach a 100 miles-per-gallon energy equivalent as well as meet other requirements for size, price and safety. While Eltra stayed in the running through many "cuts" over the past few months, it is out of the running. At this writing, only 28 contestants remain while further cuts due in June will bring the number of contestants to 25. Hooray for Ms. Johnson who, on a small budget, carried her company through months of rigorous competition.
The Regional Transportation Commission initiated two ACE rapid bus lines during the months of March and April. Most of the passengers admitted they had never taken public transportation. After venturing on their first rapid bus ride they, along with other passengers, said they love the ease, ambiance, speed and cleanliness of the buses. The Centennial Hills park-and-ride offers residents in the northwest an express ride downtown. The route continues throughout the downtown area ending up at the University of Nevada, Las Vegas campus. However, riders can get off downtown and switch to the gold line which heads down the Strip. Not everyone is not happy, however; many want to see the line extended directly to the airport. ACE promises this will come in time. Spotting the newest bus model sitting beside the ACE dramatizes the futuristic "train-like" appearance of the ACE.
If conversation lags, there is always the high-speed rail service between Las Vegas and California to spark some lively debates. As two companies compete to bid to build the line, a third company stands in the background quietly plotting to establish a conventional rail system on existing tracks ending in Victorville. So, inquiring minds want to know, what does the traveler who leaves from Las Vegas on his way to the California beaches or shopping in Los Angeles do after he arrives in Victorville?
Another thought: If the high-speed concept wins, what is going to happen to the jobs and therefore homes of those who live in Baker, a frequent stop for drivers to gas-up and dine? Are we going to miss seeing Baker's popular landmark, the world's largest thermometer? Well, don't worry about it. I have it on good authority it hasn't worked for some time.
Originally published in the June 2010 issue of the O&A Marketing News.
Copyright 2010 by KAL Publications Inc.
Serving the 13 Western States, the World's Largest Gasoline, Oil, Fuel, TBA and Automotive Service Market