While the debate continues regarding a high speed train between Las Vegas and California, Las Vegas Regional Transportation officials have announced "The Ace," a bus that looks remarkably like a train, will be up and running on city streets by the end of March.
It rides like a train and stops at "ticket stations." Shiny covers mask the wheels and blend in with the body of the vehicle. Good news for bicyclists: there are places to easily hang their bikes onboard.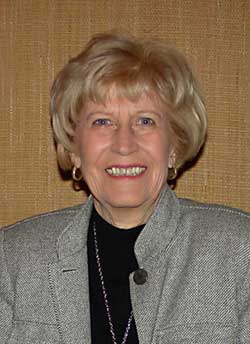 Each vehicle is equipped with a transit signal priority devise enabling the driver to communicate with traffic signals. Already set up are red-colored designated lanes along some downtown streets as well as along Grand Central Parkway and Casino Center Drive. Ticket stations accept cash and credit and debit cards. The driver of the bus is is safely ensconced in a Plexiglas booth. He doesn't have to involve himself with money transactions and ticket exchange.
At the present time, the hotel-casinos on the Strip have not surrendered even a tiny slice of property to enable the bus to glide easily in and out of the traffic.
The Clark County School District has gone green and bought a hybrid bus. The first Las Vegas school children began riding the green-striped bus in February. The bus will be used on a busy stop-and-go route to maximize the benefit.
Due to the purchase expense, no similar buses are planned for the near future. Also, the local School District has made environmental upgrades to its bus fleet by retrofitting more than a thousand buses to reduce pollution emissions.
Nevada gasoline street prices have reached an average of $2.83 per gallon while at this point Las Vegas prices are holding steady at around $2.75. According to AAA Nevada, the statewide average is 66 cents higher than at this time last year.
Las Vegas weather was sunny and pleasant for the WPMA 2010 Convention and Convenience Store Expo held at the Mirage Hotel February 16-18. Keynote speaker Condoleezza Rice gave an outstanding speech to a standing-room only crowd of over 1,000 attendees. Her answers during the question-and-answer session were well thought-out and informative.
Over 250 exhibitors were on hand to display their wares and hand out samples of their products.
Gerry Tedrow, former WPMA executive director, tapped me on the shoulder during the Trade Show and we enjoyed playing "catch-up." My husband and I have traveled to far away places along with our former "fearless leader," Gerry, and his wife, Ina. I asked what the "fearless leader" is doing since his retirement and he said he is "making furniture."
His most recent project, a wooden quilt rack, was on display at the WPMA Scholarship Auction. Showing it off to the best advantage were two of Ina's handmade quilts. When I last peeked, I noticed Ina's quilts were bringing in some high bids.
During the Thursday brunch, two lucky attendees, Mary Szarmach from Boulder, Colorado and Kevin Garner from Ogden, Utah, won GPS systems. The WPMA Scholarship Foundation also held a raffle for a 2010 Polaris 550 ATV. Dennis Campo from Campo Oil Company was the lucky winner. The raffle raised $25,000. All the proceeds go directly to the Scholarship Foundation.
At this writing, no WPMA post-convention trip has been planned.
Originally published in the April 2010 issue of the O&A Marketing News.
Copyright 2010 by KAL Publications Inc.
Serving the 13 Western States, the World's Largest Gasoline, Oil, Fuel, TBA and Automotive Service Market