MGM Mirage officials have chosen the world's first stretch limousine fleet powered entirely with compressed natural gas. The 26 limo fleet developed with Clean Energy Fuels, BAF Technologies, and Ford now serves Aria Resort and Casino and Vdara Hotel and Spa.
The MGM officials went with compressed natural gas burners because the United States has abundant reserves of natural gas. Another plus is compressed natural gas releases fewer greenhouse gas emissions than gasoline does, so the fleet coincides with the company's desire to focus on environmental responsibility at the new CityCenter. In addition, they believe the CNG will be less expensive and more price stable than diesel fuel or gasoline.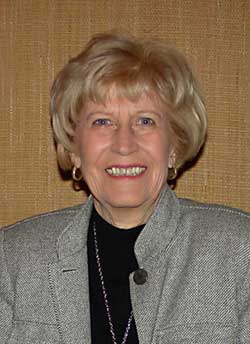 The biggest snag for the engineers was the tank: CNG tanks take up four times as much space as gasoline tanks. Think of how much trunk space would be used up! MGM Mirage paid for the engineering.
University of Nevada Las Vegas engineering student Gregory Johnson and fellow design team students have created an electric bike they have affectionately named "The Rev." If you are six feet or shorter and weigh no more than 300 pounds, a Rev could be in your future.
More formally known as a "recumbent electric vehicle," the Rev, which is powered by 48 volt batteries, glides along the street at speeds up to 40 miles per hour. One thing for sure, heads will turn as you pass by lying in a nearly prone position and you won't have to "charge up" the batteries for 35 miles. This means cruising around town doing errands is possible — although I'm wondering how one carries shopping bags.
Johnson noted, "The bike offers a nice solution to local commuting, particularly in areas where they don't have inclement weather." He didn't reveal any plans for the stashing of shopping bags, although he added, "The energy efficiency is impressive. I can see tourists in Las Vegas wanting to use it too."
While you are picturing that, Gregory recalls his interest in invention started at an early age when he took apart his tricycle to see how it worked. His mother added, "After tricycle dismantling, kitchen appliances were next."
In Las Vegas, the average price for a gallon of regular self-serve gasoline is $2.73. That is up 1.3 percent from $2.69 a month ago. This time last year gasoline was $1.79, up 52.7 percent!
Enjoy the 2010 WPMA Convention! At this writing the post-convention getaway has not been planned.
Originally published in the February 2010 issue of the O&A Marketing News.
Copyright 2010 by KAL Publications Inc.
Serving the 13 Western States, the World's Largest Gasoline, Oil, Fuel, TBA and Automotive Service Market