Clark County Commissioners voted to seek the end of a rule requiring cleaner burning gasoline to be used during the winter months.
Because the Las Vegas Valley exceeded federal standards since the mid-1980's the regulation was adopted in 1999. However, in 2005 the Environmental Protection Agency determined that the valley's carbon monoxide complied with federal standards. Also, at that time, sulfur content in normal gasoline was lowered to the same level as the cleaner burning fuel. Therefore, Commissioners voted to suspend the rule in anticipation of the EPA's approval.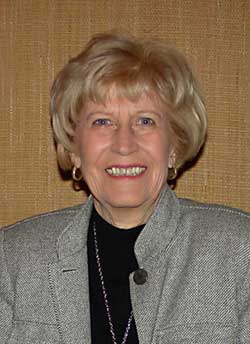 The program can be reinstated if carbon monoxide levels rise again. County Air Quality Manager Dennis Ransel says the chance of that happening is unlikely because cars are more efficient and gasoline is cleaner.
It happened to a friend — what all Las Vegas drivers dread — a breakdown on the freeway. It is the reason we carry the ubiquitous bottle of water around with us. A car dying on the freeway is about as bad as it gets during the summer in Las Vegas. I'm happy to report my friend was rescued by a professional angel named David Dennis, one of 11 workers employed by the Nevada Department of Transportation to assist stranded, sick or injured drivers.
David carries water, a lot of tools and a box of belts in his van. He also has a caring demeanor, experience as an emergency medical technician and he truly loves his job.
The service began in 1998 and has expanded to cover the Las Vegas Beltway, US-95 and I-15 and, on weekends, all the way to Primm. There is always a risk, like all government-funded programs, the service could be cut but Dennis and his 10 coworkers are hoping they will be making our freeways a safer place for years to come.
The conflict over a high-speed train linking Las Vegas with California has popped up every so often for years. Our state has competed in, and won, a national competition sponsored by the U.S. Department of Transportation to build the first maglev train in the Western Hemisphere with a $45 million guarantee to Nevada to complete final environmental approvals and begin construction as early as 2010. Sounds great!
However, Maglev is controversial because Federal funds will be used. Proponents of DesertXpress, a high speed, conventional- rail system seem to expect us all to wait for a few years in order to get taxpayer-backed loans.
The proposal is for the train to end in Victorville, California. Never mind the fact that Victorville is hardly the heart of the population and business centers in Southern California.
Ironically, Senator Harry Reid (D-Nevada), the politician who initially secured funding for Maglev, he now has changed "sides." He is currently touting DesertXpress while Governor Jim Gibbons, a Republican, is publicly pushing for the Maglev.
As I write, unleaded gasoline prices in Las Vegas remain stable and are consistent with prices at this time last year. Last year on this date, unleaded retailed for $2.595 per gallon and this year the average price is $2.668.
Begin now! Send in your registration for the Western Petroleum Marketers National Convention scheduled to meet February 16-18, 2010. There is something for everybody. The WPMA Scholarship Golf Tournament will be at the Anthem on Tuesday the 16th. On Wednesday morning, enjoy a Continental Breakfast prior to the Keynote speech by Condoleezza Rice, former U.S. secretary of State (2005-2009). See you in February!
Originally published in the December 2009 issue of the O&A Marketing News.
Copyright 2009 by KAL Publications Inc.
Serving the 13 Western States, the World's Largest Gasoline, Oil, Fuel, TBA and Automotive Service Market