Fuel prices typically weaken in late summer as vacation season winds down. That hasn't happened this year in the Las Vegas market. The end of July gasoline street price was $2.56 per gallon and the end of August saw a boost to $3.70.
While that is not happy news for drivers, to put it in perspective the price per gallon in Las Vegas at the end of summer in 2008 was $4.28, a record high.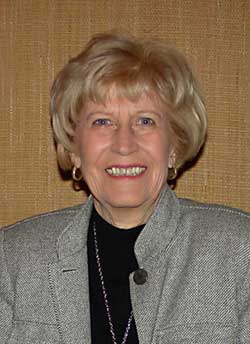 A step back in time...do you remember the old Mom and Pop auto repair shops? Think of the fictional community of Mayberry and Andy Griffith's pal Goober tinkering on cars. There were no pits for oil changes, just a lift to hoist your car.
That is exactly the way Homer Powell and his wife Maridee run their repair shop in downtown Las Vegas. If you didn't know it was there, you could easily drive past it. The Powells seal a payment plan with a handshake. Advertising on the internet is not for them; they are content to place an ad in the telephone directory and rely on their solid reputation garnered over 33 years in business at the same location.
Maridee's father, Salty Smith, opened his first service station in 1951 on land across from what eventually would become the Sands Casino. What a perfect spot in those days: it was the last stop for Las Vegas visitors before they headed home to California. Later Salty opened the downtown repair business. Today, Homer and Maridee carry on her father's tradition.
Construction began this summer on the Big Wheel Truck Stop and Casino in Fernley. The property, which is planned to include slots and table games, a truckers service area, bar, convenience store, and gas and fuel stations, is slated for completion next spring.
I wonder whatever happened to Mr. Hamburger, my high school driving instructor? I was thinking about him the other day after a huge car whisked over into my lane, scooting by me with barely an inch to spare. Loud thumping music shook both his vehicle and mine. All the while, he was talking on a cell phone — no doubt telling his buddy how he had scared a little old lady and added a little "drama" to her life. Mr. Hamburger would be appalled. He not only taught responsible driving habits but courtesy.
When is a van a home? When it is owned by Paul Tunnecliff of Pahrump. Since 1975 as times changed or Paul's mood changed, he completely converts his van. He has run the gamut from shag carpeting to oak parquet floors, from an 8 track stereo system to a pop-down wide screen television to walls lined with fur and decors ranging from mod to nautical.
Tennecliff has posted a query on the internet wondering if any Las Vegas are "into" vans. So far, he has not received any answers.
Start planning for the Western Petroleum Marketers National Convention February 16-18, 2010 at the Mirage Hotel Convention Center in Las Vegas. There is an early room rate available if you reserve your room before November 13, 2009. Highlights include a buffet luncheon to be served Wednesday and Thursday during the trade show, a Golf Tournament at the Anthem on Tuesday, and a keynote speech by Condoleezza Rice, former Secretary of State. Also on Wednesday, Alicia Richmond, fashion consultant, will address the Ladies Luncheon. What could be better than her topic, "Chic on a Shoestring?"
Originally published in the October 2009 issue of the O&A Marketing News.
Copyright 2009 by KAL Publications Inc.
Serving the 13 Western States, the World's Largest Gasoline, Oil, Fuel, TBA and Automotive Service Market