Do you recall how it was in the 50's and 60's when you stopped for gasoline? Guys wearing tag-bedecked work shirts came bounding over to your car and asked, "Fill er up?" Not only that, your windows were cleaned! That experience is still available today in Las Vegas at Fabulous Freddy's five full-service stations and it doesn't cost the customer a penny extra! Extra pampering — car windows washed, oil checked — is all available for no extra cost.
Fred Smith, age 37, is the owner of the five full-service Fabulous Freddy's stations. He opened his first "Freddy" outlet a little more than ten years ago. The stations offer full-service from 7:00 a.m. to 7:00 p.m. seven days a week.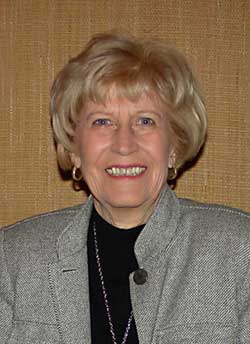 Freddy says when he first arrived in town there may have been one or two similar stations but he doesn't think they are in existence now. If it is a rainy day, an extra hot day, if you are handicapped, or just feel like being pampered, visit Freddy!
The stations are located in key spots in the area: Summerlin, the Strip near Desert Inn, Ft Apache, North Las Vegas and in South Durango for those on the south side of town.
The Springs Preserve in Las Vegas was the site of a visit by the renewable energy car, the Tesla Roadster, driven by Tesla Motor drivers in a drive reminiscent of the 60's TV show, Route 66. However, the Tesla car that was driven from coast to coast is electric with a range of 220 miles between charges. Fortunately, most recreational vehicle camp sites across the country are equipped with 240-VAC, 50 amp outlets to recharge the vehicle.
Nevada Governor Jim Gibbons has ordered his energy director to investigate why gasoline prices in Nevada are climbing. He wants to know why self-serve regular unleaded fuel is selling for a lower price in Arizona. Gibson was recently in Laughlin where gas was being sold for $2.60 per gallon while directly across the river, in Bullhead City, Arizona, it was selling for $2.30 per gallon.
Weeks have gone by and no answer is forthcoming.
Enter the Nevada Petroleum Marketers & Convenience Store Association Petro Cup Challenge: Indoor Kart Racing-FastLap in Las Vegas on Thursday, October 22, 2009. The entry fee is $150 which includes Kart, meal and much more.
You can register online at: www.wpma.com or at the Tracks Web site: www.fastlaplv.com.
It is not too early to plan for the Western Petroleum Marketers National Convention February 16-18, 2010 at the Mirage Hotel Convention Center in Las Vegas. It is advised that you reserve hotel accommodations before November 13, 2009; after this date the room rate may increase.
On Monday, February 15 the trade show setup will begin and the registration desk is open. The WPMA Keynote Speaker will be Condoleezza Rice, the former U.S. Secretary of State. For more information, go to www.wpma.com.
Originally published in the September 2009 issue of the O&A Marketing News.
Copyright 2009 by KAL Publications Inc.
Serving the 13 Western States, the World's Largest Gasoline, Oil, Fuel, TBA and Automotive Service Market