Nevada gasoline prices are on the rise, jumping as much as 20 cents each month. A spokesman for AAA said the reason for the rising prices is a belief among investors that the economy will begin recovering soon. Those investors, anticipating a resurgence in fuel demand once the recession ends, want to get ahead of any potential jump in crude prices. As they buy in now, futures prices for oil rise. That's how petroleum prices increased from around $35 a barrel in January to over $60 a barrel today. We could be stuck with these increasing numbers as long as the economy looks like it's turning around.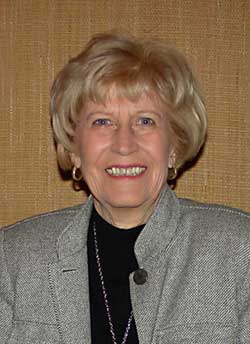 I guess Wall Street investors are ignoring the whole "supply and demand theory" while they are investing heavily into crude oil futures. Although gas prices in Las Vegas are not as high as they were a year at this time, they continue to rise.
In case your customers are wondering exactly how much of our fuel dollars are going to taxes, here's a breakdown. In Nevada, including federal, state and local gasoline taxes, the maximum tax is just shy of 54.4 cents per gallon of gasoline. Only Washoe County charges the maximum.
The Regional Transportation Commission of Southern Nevada reports the declining tax revenue in Nevada means fewer road projects. There are many reasons for this decline. Fewer drivers on the road means gasoline receipts — a significant funding source for public roads projects — have fallen drastically. Road construction by residential developers has also slowed down drastically. There were only half the construction permits issued this year compared with the same period in the previous year. This is significant as developers make up 90 percent to 95 percent of road construction valley-wide.
Las Vegan Lou Castro has opened Earth Limos. His fleet consists of four buses that run on biodiesel fuel, one stretch limousine that runs on liquefied propane and a Toyota Prius hybrid. For his biodiesel party buses, he blends diesel fuel with bio-diesel made from soybean oil.
While it costs more to run his vehicles on alternative fuel, Castro does not pass on the extra cost to his customers. Castro has set his sights high. He hopes to expand Earth Limos into a fleet of 50 vehicles and one day move into a solar-powered building that carries his own supply of liquid propane and biodiesel fuel.
A long discussed downtown Las Vegas bus station will become a reality. Work will begin as early as July with a projected completion date in mid-2011. As well as 16 bus bays there will a bike valet with around a 100 racks and a bike repair shop at the station.
It took some fancy driving techniques but the man behind the wheel of a 2010 Ford Fusion Hybrid managed to take a trip the equivalent of a round trip to Denver or one way to Houston from Las Vegas on just one tank of gasoline. The average driver will not achieve the same gas mileage but the "Ford Fusion 1,000 Mile Challenge" crew demonstrated how simple techniques, such as smooth acceleration, following the speed limit, and limiting use of the heater and air conditioner could significantly boost fuel efficiency.
Clark County workers can't get lost: GPS units are being installed in 288 county vehicles and 313 more are being installed in Fire Department vehicles. Not only can the drivers get to where they are going faster, these GPS units will allow the county to keep very accurate track of the locations of all county vehicles.
Executive Director of the WPMA Gene Inglesby and his wife Michelle hosted the WPMA Post Convention Alaska Cruise, June 12-19th, aboard the Celebrity Cruise Lines ship Infinity. Twenty four members and their friends from several states, including Utah, New Mexico, Texas, Nevada and Florida, enjoyed the cruise.
Gene reports the trip was absolutely beautiful and the travelers saw several whales and many bald eagles. The Hubbard Glacier, the longest tidewater glacier in Alaska, was the highlight of the trip for many in the group. They were able to cruise up near the glacier and observe large chunks of ice crack and fall off the glacier and into the bay. Six or seven chunks fell off during their visit. First, they would hear a cracking sound, and then a sound like thunder as the pieces fell into the water.
Ketchikan was sunny and in the 70s. Many of travelers chose a side tour to the Mendenhall Glacier near Juneau as well as visit to Butchart Gardens, an amazing 55-acre estate that has been named a National Historic site for Canada.
All in all, the group enjoyed an amazing week of friendship, pleasant weather, amazing vistas, and enjoyable cruising.
Originally published in the August 2009 issue of the O&A Marketing News.
Copyright 2009 by KAL Publications Inc.
Serving the 13 Western States, the World's Largest Gasoline, Oil, Fuel, TBA and Automotive Service Market