State Senator Bob Coffin asked the Senate Taxation Committee to raise the diesel fuel tax by 12 cents. He wants the money for Nevada roads.
"The trucking industry has been getting away with murder for years," he said in support of his plea to the committee. He contends the operators of trucks, heavy duty trucks in particular, underpay for roads while passenger vehicles pay more than their fair share. He points out minimal damage is done to roads by small cars while trucks cause major damage.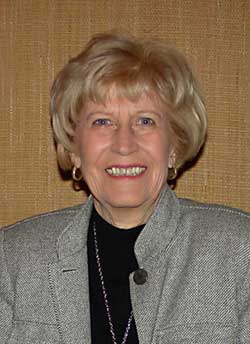 As it turned out, he cast the only yes vote for his SB368 bill. "You chickens," he said as the bill was defeated when the Senate Taxation Committee voted to kill the plan.
Other bills shot down in the Legislature included Assembly Bill 524 designed to allow a one billion privately funded toll road project in Clark County; this bill was sought by the Nevada Department of Transportation.
Other proposals endorsed by a key Nevada Senate committee were proposals dealing with hybrid cars, solar power and Senate Bill 327 designed to encourage the large-scale use of electric vehicles.
The Springs Preserve on Vallley View Blvd., has placed a hybrid vehicle with an exposed engine in the Desert Living Center along with detailed information explaining how hybrid automotive technology works and how it helps protect our environment.
Operating under the theory that the recession is depressing and one is not apt to flit out and buy a new car, a Las Vegas entrepreneur has amassed a fleet of vintage and classic cars available for rental at Voyager Rentals on Paradise Road.
Recently, a Las Vegas man expecting a visit from his father rented a 1972 Chevelle SS350 convertible and met his father at the airport driving dad's favorite car. What a great surprise for Dad! Other customers rent their favorite vintage car to drive to a wedding chapel and sometimes cars are rented by movie companies.
Older cars have been modernized with new engines, transmissions, and current suspension systems. Insurance is expensive for these cars — accidents do happen — one customer was involved in an accident two minutes after he pulled into traffic. The good news is that it was not his fault.
Or you could forget the recession and pamper yourself with a new top-of-the line Bentley Continental. At least, there was a chance to look at them recently when Bentley Las Vegas Ęgave a party where customers were treated to a preview prior to mingling and noshing at a popular steakhouse.
If pampering yourself does not include renting a vintage car or cruising about in your very own Bentley Continental, consider joining fellow WPMA members for a fabulous 7 day cruise aboard Celebrity Cruise Line's ultra-luxurious ship, "INFINITY" sailing from Seattle, Washington through the spectacular Inside Passage to Alaska, June 12-19, 2009.
Visit the Hubbard Glacier, sightsee in Ketchikan and in picturesque Victoria, British Columbia. Reservations must be made right away, WPMA has only a limited number of staterooms available on a first come-first-served basis. Call Chris Lambert at Destinations, Inc. at (801) 446-5000 or toll free at 1-800-748-4777 for more information and to book your reservations.
Originally published in the June 2009 issue of the O&A Marketing News.
Copyright 2009 by KAL Publications Inc.
Serving the 13 Western States, the World's Largest Gasoline, Oil, Fuel, TBA and Automotive Service Market