Nearly a year ago Las Vegas Transportation Consultant Tom Skancke served on the National Surface Transportation Policy and Revenue Study Commission. At that time the Commission recommended raising federal fuel taxes as much as 40 cents a gallon over a five year period.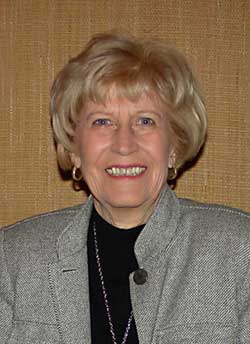 Last week, the 15 member National Commission on Surface Transportation called for increasing the federal gasoline tax by 10 cents a gallon and the federal diesel tax by 12 to 15 cents a gallon. They pointed out the tax has not been increased since 1993.
Recently, Mr. Skancke told the Las Vegas Sun why he believes changes are needed. He noted that Nevada has a $5 billion-plus deficit in transportation funding extending through 2015. He adds, "The way we fund highways is not good for the 21st century. The program needs to be fixed because it's underfunded"
One view presented was, "Fuel tax increases are inevitable. Unless, that is, drivers want factory-installed global positioning devices in their cars tracking" their every move so the government can tax them according to the miles they drive. Scary thought!
Teachers are constantly "staying ahead of the game" as technology continues to advance at breakneck speed. Paul Pate, the director of transportation at the College of Southern Nevada, has been pursuing an intensive crash-course to learn all he can about electric motors. Why? Because he is in charge of teaching future mechanics how to fix cars.
Electric cars are here in the form of hybrids and mechanics need to know how to maintain them. CSN's auto program has four hybrids ready for students to learn how to fix. The latest arrival, a Chevrolet Malibu, joined a Toyota Prius, Honda Civic and a Ford Escape.
"Working on a hybrid can literally kill you," Mr. Pate commented as he lifted the battery cover on a hybrid where 300 amps of electricity coursed through the orange wires. Besides the electricity that could reduce you to ashes if mishandled, the hybrids have a complicated computing system which is required by its different braking system. It is a lot to learn and all part of becoming a new mechanic at a time when it is expected there will be 25 models of hybrids in the next few years.
Looking ahead in the future, Pate predicts "There will be fully electric cars, there will be hydrogen powered cars and who knows what else."
Nevada's own, Senate Majority Leader Harry Reid, was recently the lead speaker at a forum organized by Third Way. There he said, "The mess of the 1970's went away and Americans returned to their gas guzzling ways."
Energy analysts are predicting that the fuel market's newfound sanity is going to stick around for the year 2009 after the shifts of 2008. Street prices for unleaded regular gasoline in Las Vegas in 2008 ranged from $3.10 per gallon on January 6 to $1.87 per gallon on December 6. The record was $4.28 per gallon on June 21.
The price was $1.79 in January 2009.
Enjoy the 56th WPMA National Convention at the Mirage Hotel in Las Vegas, NV February 17-19. As of this writing no post convention trip has been planned.
Originally published in the February 2009 issue of the O&A Marketing News.
Copyright 2009 by KAL Publications Inc.
Serving the 13 Western States, the World's Largest Gasoline, Oil, Fuel, TBA and Automotive Service Market