There are times the ability to see into the future is not a a gift I want to possess. Last October, I recall thinking that $2.77 was an outrageously high street price for gasoline. Not only that, my SUV looked mighty big and thirsty. A year later, I feel like dancing a jig because gasoline in the Las Vegas area has fallen below $3.20 a gallon. I miss my SUV but my new little car and I are bonding in spite of the fact prices have risen. All predictions are that by the time you are reading this article, Las Vegas Valley residents should be seeing prices around $2.70. I know all this because our local "Road Warrior," Frank McCabe, says it's so.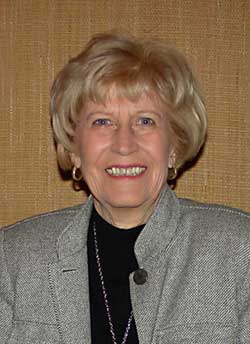 While riding out the high gas prices, there a few options spotted in Las Vegas. Now that the climate has cooled during the winter months, a growing number of adventurous souls are riding the Las Vegas streets on bicycles. What could be more eco-friendly? No, one doesn't have to wear tight yellow spandex. Anything goes: office attire, construction clothes or casino uniforms. However, cycling on Las Vegas roads is not for the faint of heart.
If putting the pedal to the metal seems too much, check out the new IZIP hybrid electric bicycle from Currie Technologies. This beauty has a battery that gives you an assist as you pedal. On the low end of the price range, one can be an IZIP owner for $700. The battery pack on "The Express" IZIP bicycle lasts 30 miles before it has to be recharged.
If you are not up to pedaling you can opt for another gasoline-saver. Being impervious to a lot of teasing is the main asset one should possess before hopping into a Smart Fortwo car — which is, in fact, a golf cart. It is being sold at Towbin Infinity with endless options available including themed wraps and interchangeble body panels in varying colors.
Recently, the 2008 Hydrogen Road Tour visited the Las Vegas Water District and its hydrogen fueling station. A Toyota Highlander was fixed up to run on hydrogen and was available for test runs. A local reporter noted that the car handles and accelerates exactly like a gasoline-powered car and was much quieter. Using hydrogen means the vehicle is discharging distilled water instead of carbon monoxide.
While all of this is a boon to our environment, the downside is the high cost of hydrogen. Not only that but manufacturing the vehicle is extremely expensive.
In 2003, the Hydrogen Fuel Initiative was announced with the prognosis that the alternative fuel vehicles will be available to the public by 2020.
It is not too early to mark your calendar for the 56th WPMA National Convention at the Mirage Hotel in Las Vegas, NV., February 17-19, 2009. The theme is "Winning Together" and the Keynote speaker is ABC News Veteran Sam Donaldson.
The Ladies Luncheon speaker is Tierney Cahil, a Reno teacher. After her students doubted that a regular citizen could run for a political office she ran for the Nevada District 2 Congressional Seat. The popular Scholarship Golf Tourney is scheduled for Tuesday, February 17 at 8:00 a.m.
For registration information you may call WPMA toll free at 1-888-252-5550. For Mirage Hotel Reservations call 1-800-499-6311. The cut-off date for room reservations is January 19, 2009.
Originally published in the December 2008 issue of the O&A Marketing News.
Copyright 2008 by KAL Publications Inc.
Serving the 13 Western States, the World's Largest Gasoline, Oil, Fuel, TBA and Automotive Service Market