Las Vegas Mayor Oscar Goodman had lots to say after his return from the annual Conference of Mayors held in Miami. Most mayors, he said, are not that concerned about the fast-rising cost of gasoline because a significant number of citizens are relying on public transportation to get them to where they want to go. However, Mr. Goodman said that while more people are riding buses in Las Vegas, statistics show that the number of visitors driving in from California has dropped significantly. Hotels are offering "deals" to entice tourists — even going so far as offering to pay for a tank of gasoline.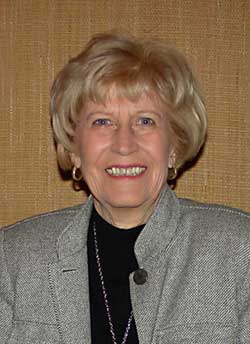 So far, Mayor Goodman has not followed in the footsteps of Michigan Governor Granholm who is riding her bike to work.
Las Vegas service station owner Hugh Canady has become a modern Robin Hood. He's keeping his gasoline prices below $4 a gallon. Owners of SUVs and pickups line up as early as 3 a.m.
No, Canady has not jacked up the prices inside the convenience store. Canady said that while most of his customers think he is losing money, that isn't so. He keeps the price low by spending hours each day to find the cheapest prices across the country and he does not use the fuel pipeline from California; he has all his gasoline trucked in or brought by rail. He usually buys from Arizona, Utah and New Mexico but occasionally brings some in from Gulf Coast states.
Yes, the gasoline has been checked out by Nevada's Weights and Measures officials and has passed their stringent tests.
Other drivers are converting their diesel cars to burn vegetable oil. After buying a conversion kit, a second fuel tank needs to be installed in the trunk along with a separate filter and fuel lines. Las Vegas, with its numerous restaurants, is a perfect spot to convert to veggie oil. However, cruising down the street smelling french fries and shrimp tempura takes a lot of planning — and a restaurant who is willing to be your "filling station."
It's a "done deal." The Nevada Taxicab Authority voted to add an additional charge of 45 cents-per-mile due to rising fuel prices. This fare boost includes a permanent 2 cents-per-mile charge and a temporary 25 cents-per-mile fuel surcharge that could be increased if gasoline prices climb above an average of $5 per gallon.
Las Vegas resident Bill Trigg traveled to Riverside, CA., and bought a Smart car and says he loves it. Trigg says it rides well — except on bumpy roads — and, best of all, the car gets 40 to 45 miles per gallon.
He admits most everyone stares as he passes by but that's okay. His car may look small but he insists it is roomy enough for him and one passenger.
Las Vegans now have an HOV lane on US 95 between Rainbow and Martin Luther King Blvd. from 6 am to 10 a.m. and 2 to 7 p.m. Also, Club Ride info is available on-line. This link offers information about the program, helps match up riders and general information about the benefits of car pooling and car pool etiquette.
The annual Nevada Petroleum Marketers & Convenience Store Association Golf Tournament will be held Friday, October 24 at the Arroyo Course at Red Rock Country Club in Las Vegas. Register online at www.wpma.com The entry fee of $230 includes green fee, half cart, BBQ and much more.
Your father's old push lawn mower is making a comeback due to rising fuel prices. One industrious mower says he actually has people drop by as he pushes his mower, and ask if they can have a turn. He claims they end up mowing half his yard for him. Makes you think of Tom Sawyer doesn't it?
The Western Petroleum Marketers annual convention will be held February 17-19, 2009 at the Mirage Hotel in Las Vegas. The theme is "Winning Together" and the Keynote speaker will be Sam Donaldson. Watch your mail for registration materials or register on-line at www.wpma.com.
Originally published in the September 2008 issue of the O&A Marketing News.
Copyright 2008 by KAL Publications Inc.
Serving the 13 Western States, the World's Largest Gasoline, Oil, Fuel, TBA and Automotive Service Market