A University of Nevada, Reno professor left a cup of coffee out on his kitchen counter overnight. His neglectfulness created an epiphany when he arose the next morning and gazed morosely into the cold and slightly greasy contents left in the cup. Much to his surprise he spotted a thin layer of oil around the edges. After testing, he found the oil was triglyceride.
This led him to develop a a patent-pending process to remove the oil from coffee grounds and produce a high-quality biodiesel fuel. Next, he began thinking about the millions of pounds of coffee grounds generated by Starbucks and other "coffee houses." He estimates that almost three million gallons of biodiesel could be produced each year using coffee grounds thrown out by Starbucks alone.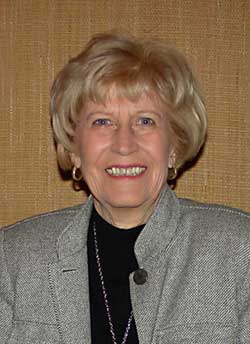 Professor Misra also states that coffee ground alternative fuel is cheaper to produce than biodiesel produced from corn or soy. It is more stable, hence it has a longer shelf life, will be cheaper to produce and the process used won't add to higher food costs.
The good news for Nevada is that the huge vehicles used in mining trucks would cut their costs radically if they used Professor Misra's concoction. In the near future, this new form of biodiesel fuel will be tested in an engine in Sparks, Nevada.
In the meantime, if this new biodiesel becomes a reality, we are left to contemplate smelling great wafts of stale coffee as cars whisk by.
An amusing vanity license plate on a Toyota Prius cruising Las Vegas streets reads NVMYMPG. In case you can't figure it out, it translate to "envy my miles per gallon." Toyota dealers tell us that the Prius has a 11.9 gallon gas tank and gets 46 miles per gallon.
Jerry Herbst, owner, chairman and president of Terrible Herbst, is living with the stars now. He has purchased actor Nicholas Cage's home in Newport Beach, California for a cool $35 million dollars. Actually, he got a deal — the asking price for the property was $40 million. Jerry not only will have a spectacular view, but he can go boat shopping as his new home sports a dock capable of mooring 150-foot-long yachts.
While hydrogen-powered cars are on the road, they are facing a problem that Las Vegas has recently recognized: a lack of fueling stations. Dan Hyde, transportation and fleet services manager for the city of Las Vegas, has signaled support for a multi-state effort to build hydrogen fueling stations in six western states, allowing those with hydrogen-powered cars to travel longer distances in the region. Las Vegas does have one hydrogen fuel stop built six years ago. Las Vegas Mayor Oscar Goodman announced during his annual State of the City address, "We're trying to establish a synergy making it possible for drivers to go seamlessly through Nevada, Utah, Colorado, New Mexico and Arizona. California currently has 24 hydrogen fueling stops, mostly around the Los Angeles area."
The annual Western Petroleum Marketers Association Convention held in Las Vegas was a resounding success. Executive Director Gene Inglesby reported the WPMA Convention had 298 exhibiting companies in 437 booths. "We also had 48 new exhibitors on the trade show floor, with 4,000 plus attendees and exhibitors turning out for the event."
Inglesby continued, "From our informative workshops to our outstanding keynote speaker, John Stossel, and our entertaining awards luncheon speaker, Archie Manning, down to our exceptional trade show, it was fun, informative and very rewarding for all who attended. The WPMA annual convention is especially rewarding for our organization as it is a time we can all come together, renew friendships and gain information which will help make our business more successful.
"WPMA would like to extend a special thank you to each of you who donated and also purchased items for our silent auction. All of the money raised at the golf tournament and the silent auction goes directly into our scholarship foundation. Once again, thanks to each of you for making our convention such a great success. Without you we couldn't do it."
Originally published in the April 2008 issue of the O&A Marketing News.
Copyright 2008 by KAL Publications Inc.
Serving the 13 Western States, the World's Largest Gasoline, Oil, Fuel, TBA and Automotive Service Market