Dream on...if Osama bin Laden happens to be captured we all may see a dramatic drop in gasoline prices. While we wait for that event, Nevada Petroleum Marketers Association Executive Director Peter Krueger predicts the race for President seems to be keeping energy prices from another abrupt rise. "I think we will just keep rocking along where we are until November, " he stated.
In the meantime, the AAA is encouraging drivers to visit its website to help plan road trips. Its Fuel Finder is an online tool that allows drivers to put in the start and end location of a trip, the model and make of their car and the computer will calculate how much you would have to pay for the trip. The AAA website is also posting the lowest prices of gasoline on the route.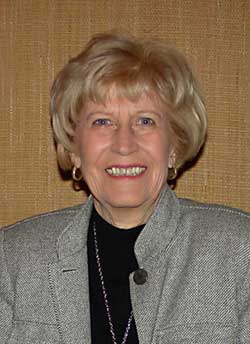 President Bush recently signed into law the first increase in automotive fuel efficiency standards in more than thirty years. All of Nevada's members of Congress except for Republican Representative Dean Heller had voted for the bill which requires SUVs, cars and light trucks manufactured for sale in the United States reach a combined fuel economy average of 35 miles per gallon by 2020. (As a side note, it is expected that China will meet that standard by next year). Heller's district is in northern rural Nevada and, after the vote, Heller's comment was "I don't think the ranchers want to be towing their cattle around in Toyota pickups." One of the bill's major goals was to reduce greenhouse gasses. Heller says that is not the government's job and the private sector "can handle that."
One hapless driver pulled into an Auto Zone parking lot in Boulder City to tighten a loose spare tire secured under his Jeep Commander. That is when the fun started!
Tons of cash began to fly from the tire. As was determined later, $500,000 was scattered in the wind. Onlookers helped grab the money and return it. Without a word of thanks the driver sped off. Later, he was stopped by police and arrested for drug trafficking. No wonder he didn't stick around to thank those who gathered up the bills.
I'll bet you didn't know the grease from Asian restaurants is far superior for use in running cars converted to run on vegetable oil. Just as I have always suspected, burger and fry grease is fully loaded with fatty acids and debris and certainly could foul up not only your system but your car's operation as well.
Las Vegas Cyclery Shop owner Jared Fisher skips the shows and gambling casinos on the Las Vegas Strip and visits the restaurants to siphon grease for use in his fleet of six converted diesel vehicles. His fleet takes tourists on trips to the Grand Canyon and Red Rock Canyon.
Enjoy the Western Petroleum Marketers Convention! If you decided not to go on the post-convention African Safari, why not sign up for a "tamer" adventure, a 16-day WPMA sponsored Exotic Asia Cruise, October 22-Nov. 7, 2008.
Originally published in the February 2008 issue of the O&A Marketing News.
Copyright 2008 by KAL Publications Inc.
Serving the 13 Western States, the World's Largest Gasoline, Oil, Fuel, TBA and Automotive Service Market