Great news for Southern Nevadans! Two affiliated Dallas companies announced in July that they signed a memorandum of understanding with Sinclair Transportation Company to build a second pipeline to carry gasoline and diesel fuel to Las Vegas. Hooray! We will have more gasoline supply — although we are going to have to wait until the end of 2008 for completion of the project.
Currently, Las Vegas relies almost entirely on the two Kinder Morgan pipelines that run from a terminal in California and one of those just carries jet fuel. A new booster has been added to that line bringing 157,000 barrels per day of gasoline, diesel and jet fuel.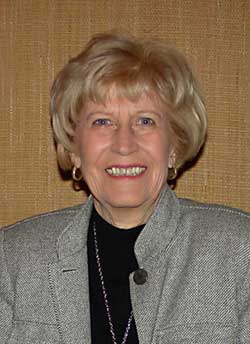 The new pipeline will extend 400 miles from Salt Lake City and will carry 62,000 barrels per day to terminals in Cedar City, Utah and North Las Vegas. In future, the pipeline could be expanded to carry 120,000 barrels per day. Currently, the plan is to use the pipeline for gasoline and diesel, although it could later be used for jet fuel.
According to Peter Krueger, state executive of the Nevada Petroleum Marketers and Convenience Store Association, the additional fuel made available by the new pipeline could create competition for Kinder Morgan, which operates the pipelines currently carrying fuel to the Las Vegas area. The establishment of a new pipeline should reduce the tendency for gasoline prices to jump when a refinery is temporarily shut down.
Yet another plus — the new pipeline will also give service stations another source for diesel and gasoline. One dissenting observation came from those who are concerned that wildlife habitats might be disturbed along the pipeline route.
It's been a long hot summer in Las Vegas and this has prompted analysts to look at how fuel prices are measured. In Nevada, as in most states, gasoline prices are based on the energy content of the fuel when it is 60 degrees. There have been suggestions that service stations should install meters that compensate for the temperature of the fuel.
The state director of the Nevada Petroleum Marketers, Peter Krueger, believes that it all balances out as in the winter, gasoline temperatures may fall below 60 degrees, resulting in higher energy content per gallon of gasoline. Besides that, temperature compensating meters are expensive and not needed — the estimated price is from $800 to $2000 each. Service stations would need three of the meters for each pump, one for each grade of gasoline.
While the debate goes on, meter inspectors were advised last September to begin measuring gasoline temperatures at stations around the state in order to collect data over a full year.
Don't forget the Nevada Petroleum Marketers and Convenience Store Association's 2007 Golf Tournament at the Canyon Gate Country Club in Las Vegas on Monday, October 29, 2007. You can register online at www.wpma.com.
It is not too soon to plan to attend the 55th WPMA Annual National Convention February 19-21, 2008 at the Mirage Convention Center, Las Vegas, Nevada. Register on-line at www.wpma.com. Reservations at the Mirage Hotel can be made by calling 1-800 499-6311.
Once again, WPMA is offering two exotic post-convention trips. Directly after the convention on February 25, 2008, travelers will begin a 11 or 15 day East African Safari Adventure. An alternate adventure is offered for those who prefer to leave a few months later for a 16 day Asian cruise, Oct. 22- November 7, 2008. For further information, call 801-446-5000 or contact on-line at www. destinationsinc.com.
Originally published in the September 2007 issue of the O&A Marketing News.
Copyright 2007 by KAL Publications Inc.
Serving the 13 Western States, the World's Largest Gasoline, Oil, Fuel, TBA and Automotive Service Market