Las Vegas is among the top five cities in the nation who use alternative fuels to keep their cab fleets running. Though the New York City Mayor has recently announced a plan to replace the city's entire Yellow Cab fleet with cleaner, fuel efficient hybrids, Las Vegas cab companies are moving at a much slower rate.
Lucky Cab has bought four hybrids are are still testing their performance. Whittlesea Bell Transportation has ordered a hybrid. Yellow-Checker-Star Transportation tops other cab companies — they have converted 90% of their 549 vehicle fleet to run onĘpropane.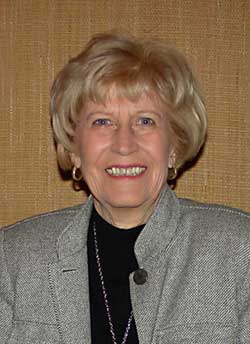 So far, the Taxicab Authority has no plans to execute a mandate such as the one in New York City and prefers to handle the situation with a "hands-off" approach. Cab drivers say they "fight" over who gets to drive the hybrid cars in their fleet. "It makes a difference," one driver commented, "You can save $20 a day out of your pocket."
Terrible Herbst has once again been spotlighted in the news. An armed robber hanging out in the parking lot of a Terrible Herbst convenience store tried to rob a customer who was in his car. Officers were called by alert citizens. As it turned out, it was really the robber's unlucky day. He not only didn't get any money, he was shot and killed by police officers when he turned his gun on them.
Amid fiery debates, Nevada legislators ended a long and contentious debate by agreeing to redirect three existing taxes, including some property and room taxes, to a highway construction fund. With the revenue, the state can work on $1 billion in road construction projects.
However, this is far short of the $5 billion state officials say is needed for construction over the next decade.
Nevadan Justice Green won a Western Petroleum Marketers 2007 Scholarship Award. Congratulations to Justice! Throughout her school years, she has excelled on so many levels.
As gasoline prices rise, Las Vegas residents have come up with some unique sacrifices to keep their tanks filled and ensure they are on the road as usual. Following are a few of the innovative solutions as discovered by talking to those gassing up at local stations. A few dog owners have quit serving their pets "fancy" dog meals. Instead, their pets are finding their food bowls filled with low-cost kibble. Other consumers are "killing two birds with one stone" by quitting smoking. If you think about it, this strategy not only improves one's health, there is the added benefit of saving many dollars per day to use toward gasoline purchases and last but not least, there is no more driving around scouting out a place where one can have a drink and a cigarette. Those places are now few and far between in Las Vegas. The ultimate sacrifice: many women have given up their weekly trips to the beauty salon.
While Southern Nevada is having a heat flash, this may not be a good time to report the Western Petroleum Marketing 55th Annual National Convention at the Mirage Hotel in Las Vegas. However, think ahead to the cool month of February 19-21 and make your plans to attend. Reservations can be made on-line at www.wpma.com.
The Western Petroleum Marketers Association has once again lined up some fantastic post-convention trips for members and their friends. Directly after the February 2008 Convention, travelers will leave on Monday, February 25 for an exciting 15-day East Africa Safari Adventure. For those who prefer cruising, a 16-day Exotic Asia Cruise, on board Princess Cruises' "Diamond Princess," will be leaving on Wednesday, Oct. 22 and returning Nov. 7, 2008. For information, contact Destinations Inc. at 800-748-4777 or on-line at www.destinationsinc.com.
Originally published in the August 2007 issue of the O&A Marketing News.
Copyright 2007 by KAL Publications Inc.
Serving the 13 Western States, the World's Largest Gasoline, Oil, Fuel, TBA and Automotive Service Market