Increasing traffic congestion due to clogged roadways, an ever-expanding population, constant road construction and repair and higher fuel prices are all affecting local business owners. Although gasoline prices have come down from a high $3.17 a gallon last May to $2.40 this week, businesses are still struggling. Those who have trucks to send out are now spending much more time on the streets just to get from Point A to Point B.
Perhaps, bearing this in mind during his first speech as Nevada Governor, Jim Gibbons jumped in feet-first advising his fellow Nevadans that he intends to encourage the creation of a coal-to-liquid fuels plant in the state. He explained he came to this conclusion because of the successful plant in Wyoming.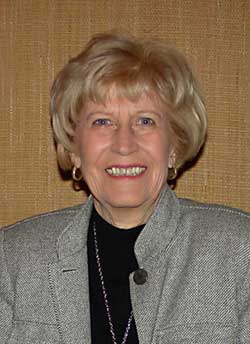 Actually, while Gibbons had a nice chat with Wyoming Governor Freudenthal who championed the process, the Wyoming plant hasn't been built, the permitting process has not been completed and the projected date of completion is late 2010 or early 2011. Also, extensive water and coal will be used to operate the plant.
Critics have pointed out that Nevada has no coal, much less abundant water. Many environmentalists suggest Nevada should instead create renewable energy resources from what we have: plenty of wind and solar energy. A spokesman for the Governor stated that Gibbons "is a strong supporter of developing renewable energy as one part of his overall strategy. He would like to make Nevada independent of the interruptions in fuel supplies from other states and countries."
The Western Petroleum Marketers 54th Annual National Convention, "Proud of What We Do," held at the Mirage Hotel in Las Vegas, Nevada, February 20-22 attracted 300 exhibitors. There were 439 booths and 56 new companies represented. A whopping 3,500 attendees crowded the seminars. Keynote Speaker Senator Fred Thompson was roundly applauded. He is an amazingly accomplished man. Not surprisingly, he held the audience spellbound.
Kyle Petty, speaker at the Grand Finale Awards Luncheon on the last day, drew a huge round of applause and ended the Convention on a high note.
The day after the close of the Convention several happy couples left for the post-convention Mexican Riviera Cruise departing from Los Angeles.
As revealed by reporter Mike Kalili, a little humor was injected into a dry County Commissioner meeting. It came about after listening to a report revealing that 70% of the county's 2,678 vehicles are powered by biodiesel, reformulated gasoline and other cleaner-burning alternative fuels, Commissioner Chip Maxfield remarked, "We need to start making vehicles out of transparent aluminum." Everyone looked confused. Maxfield then tried to explain the reference is an inside joke. "Any Star Trek fans out there will get it," he explained.
To those who are not "in the know," the fictional Star Trek technical manuals reveal that transparent aluminum is a fictional aluminum used in the starship Enterprise's exterior portals and windows.
Originally published in the April 2007 issue of the O&A Marketing News.
Copyright 2007 by KAL Publications Inc.
Serving the 13 Western States, the World's Largest Gasoline, Oil, Fuel, TBA and Automotive Service Market