A Nevada state highway task force met recently in Carson City and, amongst other changes, recommended a gasoline tax increase in order to build 10 superhighways in the state between 2008 and 2015.
After a meeting in December with current Governor Kenny Guinn, Governor-elect Jim Gibbons stated he has no plans to increase gasoline taxes to fund new highways. Gibbons, who took over the reins of leadership in early January, says he has pledged to stand by major recommendations put forth by former Governor Guinn.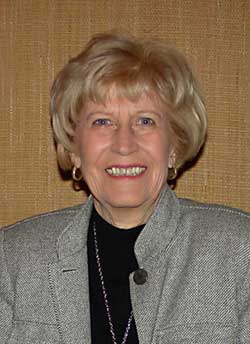 Also recommended by the task force was the slowing of depreciation schedules that determine how quickly the annual automobile registration fees drop as cars age. This plan could generate an estimated $96 million in 2008. "That plan is not off the table," says Gibbons.
Although Las Vegas and Clark county have nationally recognized alternative-fuel plans that utilize hydrogen, natural gas and biodiesel, the Valley is continuing to grow rapidly and this indicates the need for more widespread use of all alternative fuels.
To this end, government clean-air advocates sponsored an information session at the Orleans Hotel. During the meeting, not only the rapid growth in the Valley was discussed but the fact that as the number of vehicles increase, the pipelines carrying gasoline into the area from California are nearing capacity.
Soon, we can be cruising about in a great big old SUV and be guilt free. No polluting the environment — simply plug your car into a standard electrical outlet. The new SUV being introduced is a plug-in Saturn Vue Green Line. The plug-in hybrid will be a front-drive version of GM's two-mode hybrid system.
In the meantime, while we are waiting for our plug-in car, GM has announced that it will introduce a Saturn Aura hybrid model early next year. And, big news in more ways than one, is that soon GM's Hummer models using biofuel are projected to be available within three years.
It takes over 1500 vehicles to do the dumping, driving, digging and street sweeping for the City of Las Vegas. The news is that 87 percent of them use some type of alternative fuel such as hydrogen and vegetable oil.
Dan Hyde, the city's transportation manager, has spearheaded a nationally recognized program for the use of alternative fuel to power the vehicles that keep the city vehicles going 24 hours a day without polluting the air.
One of the drawbacks for the alternative fuel vehicles is the limited number of refueling facilities. In the works is a plan to develop a regional connecting corridor for hydrogen refueling with Arizona, California and New Mexico. Biodiesel is more accessible but you still can't pull into the corner service station and say, "Fill 'er up" —not yet, anyway.
Las Vegas drew a lot of motorists from California over the Christmas and New Year holidays but not all motorists arrived with a happy smile on their faces. Needlesss to say, a plethora of road accidents and lane closures due to ongoing construction on I-15 did not add to holiday cheer.
If you are in town attending the WPMA 54th Annual Convention, I hope you signed on for the post-convention Mexican Riviera Cruise departing from Los Angeles on Saturday, February 24.
Originally published in the February 2007 issue of the O&A Marketing News.
Copyright 2007 by KAL Publications Inc.
Serving the 13 Western States, the World's Largest Gasoline, Oil, Fuel, TBA and Automotive Service Market