For Nevadans, gasoline from Texas and surrounding states costs 10 to 25 cents per gallon less than California gasoline. For this reason, Clark County's Blue Ribbon Commission on Fuel Supply has been perking up and listening to a Phoenix, Arizona company who has announced it is ready to move a step closer to bringing low-cost Texas gasoline to Las Vegas using a proposed Texas Havasu Pipeline which would run from Phoenix to Henderson.
The Havasu pipeline would connect to the Pacific Texas Products Pipeline which will link Phoenix to gasoline supply lines at El Paso, Texas.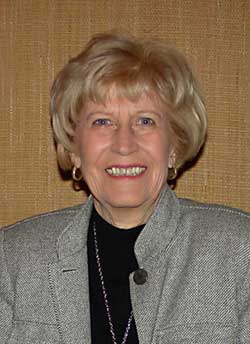 There is more good news about this proposal: construction could be completed in three years. This new pipeline would enable wholesalers, refiners and other large fuel users to ship gasoline to Las Vegas from refineries in Texas, New Mexico, Oklahoma and, hopefully, Louisiana.
Obviously, the Havasu pipeline would make southern Nevada less dependent on California refiners. Also, it would provide Las Vegas with more protection if a leak or accident caused disruption to the Calnev Pipeline system.
In a separate move, Kinder Morgan of Houston is currently building two 80,000 tanks at Las Vegas and also has increased the capacity of a 14-inch line so that it can carry 3,000 more barrels of gasoline daily.
While gasoline prices are plummeting across the nation, Nevada prices haven't dropped significantly. However, despite Nevada's relatively high gasoline prices, info from AAA indicates consumers still ventured out as usual on Labor Day weekend for one last summer vacation.
As reported in the Review Journal, Denton Cinquegrana, West Coast markets editor for the Oil Price Information Service in New Jersey, blamed Nevada's dependence on gasoline from other places, specifically California which supplies nearly all of the Valley's car and jet fuel.
It is not too early to make reservations for the Western Petroleum Marketing Convention and Convenience Store Expo at the Mirage Convention Center, Las Vegas, Nevada, February 20-22, 2007. You may register on-line at: www.wpma.com
Fred Thompson, the keynote speaker, has served in the United States Senate, is on the board of directors of the NASDAQ stock market, appeared in 18 motion pictures, and, in 2006, he was named to ABC News Radio as special program host and senior analyst. In addition, he continues his weekly role on NBC's series Law and Order. This man will have lots to say!
Kyle Petty, a man with eight victories on the NASCAR Nextel Cup circuit and a two-time winner of the Nascar Winston Cup Person of the Year award, will be the featured Awards Luncheon speaker.
I'm told plans are already afoot for the post-convention vacation although a final decision has not been made. I wasn't even given a hint on what exotic spots are being considered.
Originally published in the October 2006 issue of the O&A Marketing News.
Copyright 2006 by KAL Publications Inc.
Serving the 13 Western States, the World's Largest Gasoline, Oil, Fuel, TBA and Automotive Service Market