Stifling heat, endless traffic jams and high gas prices have Las Vegans seething. In the meantime, an ambitious expansion of the Metopolitan Area Express bus service, known as MAX, is being considered.
The secret to success say consultants is to attract and educate those who are currently non-bus commuters. MAX routes currently use bus-only lanes along their Las Vegas Boulevard North route. Opening up new routes to get drivers out of their gas-guzzler cars is a challenge. Riders must feel good about their choice to use mass transportation, the bus must go directly through the main corridors of the city and have frequent service and shorter wait times.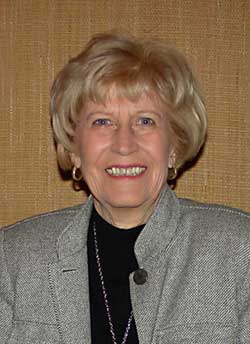 Currently, Boulder Highway, Rancho Drive, Sahara Avenue and a route between the northern Strip and Fremont are being considered for MAX service.
Sacramento businessman Robert Kittell envisions an electric-powered taxi fleet in Las Vegas. He currently owns and operates as a taxicab a Ford Windstar minivan retrofitted with an electric engine.
Kittell recently appeared before the Las Vegas Taxicab Authority explaining his desire to establish an all-electirc cab fleet here. After the meeting he said he will file an operating application soon.
Most gasoline retailers in Southern Nevada have limited supply capacity. This hampers their ability to stock up ahead of time. Typically, Las Vegas stations have two storage tanks, each containing 10,000 gallons of fuel. Most likely the station will run through that supply in a day, which means many local operators are already taking daily deliveries of gasoline.
Peter Krueger, state executive of the Nevada Petroleum Marketers and Convenience Store Association, says that those stations who sell fuel from name brand companies such as Shell, Texaco, Exxon and Sinclair are tied to contracts prohibiting them from buying from other suppliers. Krueger also said each $1 increase in the price of crude translates to 5 cents in retail prices at the pump.
The city of Las Vegas currently has 50 hybrid cars in their fleet as well 168 vehicles and pieces of equipment using compressed natural gas or biodiesel fuel and two Hondas that run on hydrogen fuel. This fall their hybrid fleet will be increased with the purchase of 20 Ford Escape Hybrids.
The Western Petroleum Marketers Association announced the 2006 winners of their annual scholarship fund. The Nevada recipient was Shadlan Gale. He is an Ely, Nevada resident and is the third child in the Gale family to receive the WPMA award.
It is not too early to make reservations to attend the annual Western Petroleum Marketers Convention and Convenience Store Expo. It will be held February 20-22, 2006 at the Mirage Convention Center in Las Vegas, Nevada. Senator Fred Thompson will be the keynote speaker.
Originally published in the September 2006 issue of the O&A Marketing News.
Copyright 2006 by KAL Publications Inc.
Serving the 13 Western States, the World's Largest Gasoline, Oil, Fuel, TBA and Automotive Service Market