A Clark County-backed panel of business and government leaders met recently to look at ways to increase fuel imports to Southern Nevada. Fuel consumption in that part of the state is on pace to next year exceed the capacity of the community's two California-fed pipelines.
Unlike many other states, Nevada offers few incentives for the car buyer to invest in a hybrid. Even so, there is a rising appeal for these snappy looking, gas savers. Comments from satisfied customers range from, "It's amazing! It's quiet, it's pretty, it gets about 50 miles to the gallon" and, "Not only am I helping the environment, this car has a lot of zip for those who like a fast take off when the green light flashes on."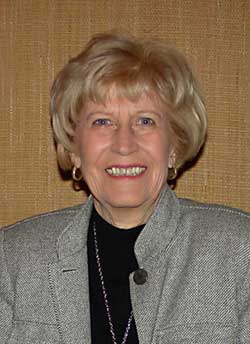 While other states offer incentives such as parking for free at metered parking spaces and the use of carpool lanes, Nevada does waive the yearly emissions test required for gasoline burning cars. Another perk is available from Travelers Insurance Company who offers a 10 percent discount for hybrid drivers.
Nevada Governor Guinn has put the kibosh on an idea presented by Bob Beers, Republican lawmaker and gubernatorial candidate. Beers has revived a proposal to eliminate the state fuel tax in order provide some relief to angry and frustrated motorists. His proposal was rejected out of hand by a State Assembly leader and the Governor who had put a kibosh on the same proposal last year, turning a deaf ear even though Beers had added a new wrinkle to the plan.
This time, he suggested a permanent repeal of the state gasoline tax. He said road improvements and maintenance could proceed as usual by using the state's sizable budget surplus. Nevada, he said, has a tax surplus close to $600 million by the end of the current two-year budget in July 2007.
A spokesman for Gov. Guinn said that before Guinn would consider Beers' idea the leadership of the state Senate and Assembly would have to come forward and say they supported the idea. Also, Guinn wants to see a detailed plan on how to fund the road projects if the gasoline tax is done away with.
A one-day special session of the Legislature would cost between $30,000 and $50,000 and there is a strong possibility the session would last more than one day.
Forget about the type of car you are driving and focus on the latest fashion accessories-- fashion tires and rims. The larger the tire and the glitzier the rims you put yourself into hock for, the more you will be envied. Not only anyone who chances to gaze at your wheels will be in envy but thieves as well will pay attention. Any enterprising criminal needs five minutes or less to steal four wheels. The first Rent-A-Wheel opened in Las Vegas recently and business is booming. Here's how it works: Your shiny ever-so glitzy wheels and thin profile tires are slipped on in a flash. Now all you have to do is pay off your debt in 90 days. If you don't, the rental fees could easily double the original cost.
Several Las Vegas hotels are offering incentives to keep the tourists coming. A variety of perks are being offered: $50 gasoline certificates, free bus passes and free bicycle rentals are a few inducements under consideration. Many grocery store chains who have a service station on the premises are offering gasoline discount coupons based on the amount of your grocery bill.
The somewhat seedy and bedraggled downtown area of Las Vegas is receiving a dramatic makeover in the form of a 16-story high-rise. A large part of the ground floor will be sporting exotic cars including Ferraris, Rolls-Royces and Lamborghinis. If that doesn't spiff up the neighborhood, nothing will.
The new Nevada State Officers for WPMA are: President Tim Herbst, Terrible Herbst Oil Company, Las Vegas; State Executive Peter D. Krueger. State Directors are Scott Inman, Lenard Loper, Mark Smith, Keith Stewart and Myneer Walker.
Every year, a Silent Auction is held during the annual WPMA convention. This year's auction raised over $19,000.00 for the Scholarship fund given each year to the children of association members or their employees.
Originally published in the June 2006 issue of the O&A Marketing News.
Copyright 2006 by KAL Publications Inc.
Serving the 13 Western States, the World's Largest Gasoline, Oil, Fuel, TBA and Automotive Service Market