The EPA has lifted the ethanol mandate. This means states will no longer have to add corn-based ethanol or MTBE to gasoline to fight pollution.
Even though gasoline prices have begun to rise once again across most parts of Nevada, Clark County has chosen not to halt the addition of ethanol. Ron Smolinski, speaking for the county Department of Air Quality and Environmental Management stated, "I don't think that because the federal government says 'OK', we can back off adding ethanol. Nevada has its own plan and ethanol is part of that plan."
Ted Wiens Tire and Auto, a locally owned business, has opened a new 10,000 square-foot service site, the largest in its rapidly expanding company.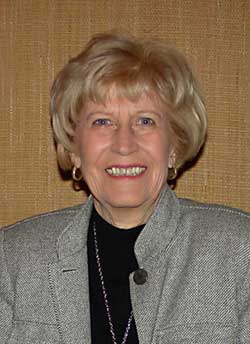 The winners of the 2005 Western Petroleum Marketers Association Merit Scholarships have been announced. The program was created
You have a better chance of winning the lottery than seeing gasoline prices go down in time for your summer vacation. Because of that market condition, there is a rising number of customers who ask about mileage first before they consider choosing a new car. Las Vegas car dealers report they are changing their focus and touting high gas mileage before style and performance are discussed.
The February 2006 Western Petroleum Marketer's Convention, held at the Mirage in Las Vegas, commanded a bigger-than-ever number of exhibitors: 435 signed up — and there was a waiting list for those who hoped to obtain space in the large exhibit hall. A buffet lunch was served to all the weary exhibitors and the hundreds who visited company booths.
Michael Reagan, the early morning Keynote Speaker, drew a big crowd. Afterwards, he was amiable and well informed as he autographed his book and chatted with those who approached him in the exhibit hall.
Another highlight of the convention was the presentation of the Hall of Fame award to Las Vegan Clair Haycock, owner of Haycock Petroleum. If that wasn't enough excitement for Clair, his son John Haycock will be the next President of WPMA.
Lynn Swann, Grand Finale Awards Luncheon speaker, drew a large, appreciative crowd. Prior to his speech, two large screens were filled with images of the breathtaking plays Lynn executed during his amazing football career as the cornerstone of the Pittsburgh Steelers. I was amazed as I watched his soaring, whirling jumps seemingly defying gravity. Lynn explained that dance was his first love and he had concentrated his efforts into that art form for many years before he was drawn on to the football field. A man of many talents, he revealed he has picked off the state Republican Party endorsement for Pennsylvania Governor with the same skill he revealed on the football field.
Gerry Tedrow, retired Executive Director of the Western Petroleum Marketers Association, was honored during the convention. Over 100 well wishers attended a reception honoring Gerry and his wife, Ina. It was a fine opportunity for old friends and coworkers to tell "Gerry" stories, laugh and say goodbye to a good friend and a tireless worker for the organization. Gerry and Ina attended most of the after convention getaway trips and and cheerfully assisted many of us solve a myriad of problems ranging from the serious to the comical.
We all hope Gerry and Ina will choose to still travel along with the rest of us.
Originally published in the April 2006 issue of the O&A Marketing News.
Copyright 2006 by KAL Publications Inc.
Serving the 13 Western States, the World's Largest Gasoline, Oil, Fuel, TBA and Automotive Service Market