The month of November found Las Vegas motorists enjoying lower gasoline prices, circumventing massive road "improvements," and hosting the giant Specialty Equipment Market Association's annual show.
Exhibitors at the show, part of Automotive Aftermarket Industry Week, featured products guaranteed to make our cars look cool. Looking cool is not what it is all about however. In case you prefer dining while driving, there were a variety of serving pieces on display. For instance, the popular "Fries and Things" is easy to install in the cup holder of your car thus eliminating greasy, dripping bags.
In case you don't know where you are going, several new models of navigation systems were available for purchase. If you are the nosy type, there's a great product for you: a back seat surveillance system. This means as you drive innocently along, your rear seat passengers are under observation and they will never know you are watching.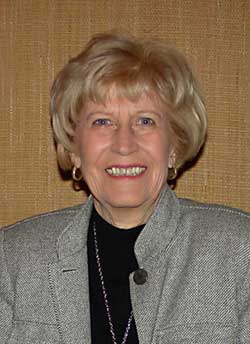 Las Vegas local attorney Joe Ralston, after noticing ratty looking towels and rags covering the steering wheels of even the highest priced cars, designed a cover that looks like a big shower cap. It slides over the wheel and reduces the surface temperature by 20 to 30 degrees.
Someone can siphon the gasoline from your car and no one is the wiser. There has been an increasing demand for locking caps for motor vehicle fuel tanks in the Las Vegas area. AutoZone employees report, "A lot of times, we're out of stock of the more popular locks."
The Las Vegas Valley's efforts to promote cleaner air took a huge step forward. A refueling station for biodiesel is now open to the public at the Haycock Petroleum facility at A street.
Biodiesel fuel has been available from Haycock for four years but only through a pilot program for local governments and the Clark County School District. It is expected some of the company's five other stations across the valley will also become biodiesel outlets for the public.
Gary Wienberg, products specialist for Haycock Petroleum, said, "As for biodiesel fuel in Las Vegas, the bottom line is it means number one, we are 20 percent less dependent on foreign oil. Number two, the federal government has stepped in and provided for this product which will bring it down below the price of diesel fuel. And, number three, it cleans up the air in Southern Nevada."
The blend combines 20 percent of refined soybean oil. The soybean oil is then distilled and becomes combustible B-100 biodiesel.
There are 175,000 registered diesel vehicles in the Las Vegas Valley.
Hybrid rental cars have rolled into Las Vegas. Jeff Pink, chief executive of EV Rental cars, has landed an exclusive agreement with Las Vegas US Rent A Car. By the middle of December, 100 hybrid cars manufactured by Toyota, Honda and General Motors will be available at the 600-vehicle car rental agency based near McCarran airport.
Hybrid cars available for rent will include the Toyota Prius and the new Honda Civic models that get 50 miles a gallon and have a range of about 600 miles per tank of gasoline. Both of these cars are half electric and half gasoline powered. They seat five passengers.
Pink has other plans afoot. He is in negotiation with the Las Vegas Monorail Co. to turn one of the their transportation stations into an environmental learning center featuring all types of renewable energy systems.
At the recent sixth annual Motor Trend International Auto Show in Las Vegas, attendees were looking closely at electric and hybrid cars. A spokesperson for the auto show said, "You wouldn't believe how many people were calling about which hybrids were going to be at the show."
Get ready for the 2006 Western Petroleum Marketers Convention and Convenience Store Expo on on February 21-23. 2006. The theme is "Navigating and Confidence." The keynote speaker will be Michael Reagan, son of former President Ronald Reagan. Ada Maris, who has been featured in many top TV shows, is the Ladies' Luncheon speaker. The only championship golf course in Las Vegas will be the site of the WPMA Scholarship Golf Tournament on February 21. You can register on-line at www.wpma.com.
The popular post-convention getaway will be a 14 night cruise around the southern tip of South America aboard Celebrity Cruises "Infinity" March 5-9, 2006. For information, call Chris Lambert at (801) 446-5999 or toll free at 1-800-748-4777.
Originally published in the December 2005 issue of the O&A Marketing News.
Copyright 2005 by KAL Publications Inc.
Serving the 13 Western States, the World's Largest Gasoline, Oil, Fuel, TBA and Automotive Service Market