Gerry Tedrow, executive director of the Western Petroleum Marketers Association, will retire on August 31. The good news is he has an excellent replacement, Gene Inglesby, who has worked closely with Gerry for many years.
On a recent driving vacation through Oregon and Washington, gasoline prices averaged 10 cents per gallon less than Las Vegas prices. Another plus was lolling about while Oregon station attendants gassed my car and washed the windows.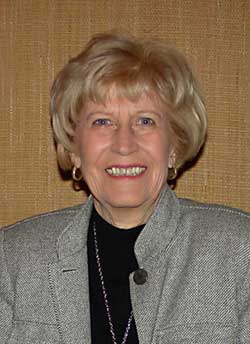 On our arrival home we found Nevadans still among those paying the most at the pump, ranking as the third most expensive state in the country in which to buy gasoline. California and Hawaii are number one and two. Statewide average gas prices are up 54 cents compared to last year.
Peter Krueger, state executive for the Nevada Petroleum Marketers Association said the reason we are seeing higher gasoline prices is the price-per-barrel of gasoline is speculative and thus is not representative of the actual cost. In the end, the price remains high. The retailers' price fluctuates as many as two to three times a day and those increases are passed along to consumers.
Additionally, rising tensions in the Middle East, a fire in Sunoco Inc.'s refinery, attacks launched by rebels on pipelines in India, and threatening hurricanes have left the market unstable. Nevada's gasoline supply comes entirely from California refineries and a fire last month at Chevron Corporation's El Segundo, California refinery reduced production.
The colorful, 18-vehicle tour operator Pink Jeep Tours is feeling the economic pinch due to higher gasoline prices. They are spending $15,000 a month on gasoline this summer as compared to $12,000 a month last summer. Alix Reed, general manager of Pink Jeep Tours, stated her company is contemplating imposing a fuel surcharge this Fall after the busy summer schedule has lessened. She is estimating that if put into effect, the charge would be around $3 per customer.
In the meantime, oil speculators are betting Nevada has large amounts of oil and gas that have not been tapped. Crews have already been drilling test wells in remote areas. One well is located eight miles south of Ely. The small motels in rural Nevada are filling up with speculators.
Though the interest and excitement over "black gold" has not yielded results, speculators are rushing to the area. In the meantime, the Bureau of Land Management's Elko office will hold a public meeting soon to discuss the environmental impact of future gas and oil leasing.
The 2006 Western Petroleum Marketers Convention and Convenience store expo will be held February 21-23, 2006 at the Mirage Convention Center, Mirage Hotel, Las Vegas, NV. Watch your mail for registration materials. The theme is "Navigating with Confidence." The keynote speaker will be Michael Reagan and the Grand Finale Awards Luncheon speaker will be Lynn Swann.
Originally published in the September 2005 issue of the O&A Marketing News.
Copyright 2005 by KAL Publications Inc.
Serving the 13 Western States, the World's Largest Gasoline, Oil, Fuel, TBA and Automotive Service Market