A Southern Nevada taxicab fuel surcharge of 20 cents was made permanent in June. Taxicab Administrator Yvette Moore stated, "It's a rate than can be stable for a period of several years to come." She added that she believes the current rates can absorb gasoline price increases up to $3.25 per gallon.
Let's hope we don't have to test out her theory.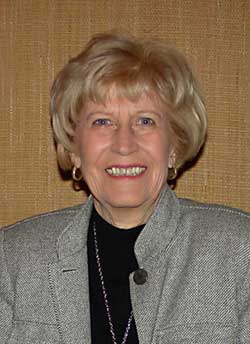 The winners of the 2005 Western Petroleum Marketers Association Merit Scholarships have been announced. The program was created to help the children of WPMA members receive a higher education. In the past ten years four of the scholarships have been awarded to a Nevada student. This year's Nevada winner is Scyler Gale, a resident of Ely, Nevada. His brother, Stefen, walked away with the same award in 2003.
Both boys, top students and athletes, applied for the WPMA Scholarship through Gale Oil and Tire, a business owned by their father.
Gerry Tedrow, Executive Director of the Western Petroleum Marketers Association has announced his retirement to be effective in August. Gerry has been with the Association since 1976.
As the decades marched on, Gerry says he found himself working with many men who are the sons of the men he began his career with. It is hoped he and his lovely Ina will continue to attend the post-convention vacations. His happy face, his calm good nature and, yes, his help when we run into some snafu traveling, have always been a plus on the many tours members of WPMA have enjoyed.
North Las Vegas has been awarded a $200,000 grant from the Environmental Protection Agency. The money will fund a search for petroleum waste on downtown properties, thus paving the way for a cleanup and eventual construction of many new office and retail businesses.
The sites scheduled for inspection are sites that once housed service stations, repair shops and auto junk yards — anywhere hydrocarbons might remain on the surface or in the ground.
After the search and evaluation of the degree of contamination, the city will be eligible to seek federal funds for the complete cleanup.
Hooray! The U.S. Environmental Protection Agency has announced that Clark County, Nevada has met the Federal clean-air goal by avoiding any violations of the federal standards since 1998.
State and local agencies have been diligent in enforcing a vehicle inspection program, a cleaner burning gasoline program, a concerted effort to use government fleets that run on alternative fuels, a Share-a-Ride program, and instituting a stringent annual smog test for each registered vehicle.
The new Nevada officers for the Western Petroleum Marketers Association have been elected. They are:

President Mike Zunini, Berry-Hinckley Industries, Reno. Mike also will serve as State PMAA director. First Vice President is Tim Herbst, Terrible Herbst, Las Vegas. Peter Krueger will continue to serve as executive director of the Nevada Petroleum Marketers and C-Store Association. He is based in Reno.
State Directors are Scott Inman, Lenard Loper, Mark Smith, Keith R. Stewart, and Myneer Walker.
Don't forget the Pacific Oil Conference and Trade Show scheduled for September 20-22, 2005 at the Reno Hilton, Reno Nevada. Check on-line for registration and more info at:www.petroshow.com.
The 2006 Western Petroleum Marketers Convention and Convenience Store Expo will be held February 21-23, 2006 at the Mirage Convention Center, Mirage Hotel, Las Vegas, NV. Watch your mail for registration materials. I'm told plans are already afoot for the popular post-convention vacation although a final decision has not been made.
Originally published in the August 2005 issue of the O&A Marketing News.
Copyright 2005 by KAL Publications Inc.
Serving the 13 Western States, the World's Largest Gasoline, Oil, Fuel, TBA and Automotive Service Market