Heavy rains in California forced the shutdown of the pipelines that deliver gasoline to the Las Vegas Valley from California.
Both the West Line and Cal-Nev pipeline system closed Sunday, January 9 after rains exposed buried pipelines in some areas. Inspection crews began the tedious inspection of the lines on Tuesday the 11th to ensure the safe flow of gasoline. By Friday the lines were up and running.
The last time the pipeline to Las Vegas was shut down was on November 22, 2004 when it burst outside of Baker, California.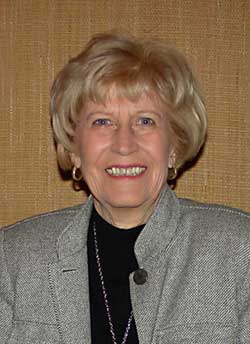 Remember when gas prices were 13.9 cents a gallon? Well, not really — the sign posted in an antique store featuring old gas pumps and other station memorabilia adds a tax of 4 cents bringing a grand total of 17.9 a gallon.
Las Vegas retailer, Ray Brown takes us for a walk down memory lane in his shop. First stop is a bright red Magnolia Gasoline pump. Nearby, a decades old Phillips 66 sign leans against a wall, flanked by a bright green dinosaur advertising Sinclair Dino gasoline. On the wall hangs a Texaco clock, several Phillips 66 clocks and last, but not least, a Route 66 sign and various oil cans.
A great new feature for NPM&CSA members is a new web site: www.nvfuels.com. The login name and password will be provided via e-mail to marketer members. Check it out.
The Herbst family has been at it again — racking up awards at the annual Score awards night. The three brothers have won year after year in the SCORE Trophy Truck Division. After Troy Herbst was the overall winner of this year's Tecate SCORE Baja 1000, the Herbst family donated $20,000 to the City of Hope Cancer Research Center in the name of Martin Collins. Collins was a Southern Nevada developer, former desert racer, and father of SCORE Trophy-Truck driver Brian Collins.
13 months ago, the average price for a gallon of unleaded in Nevada was $1.68.
Driving several miles throughout the Valley today, I spotted prices ranging from a low of $1.71 to $1.91.
During a December meeting, representatives from petroleum and automobile industries advanced a plan to overturn recent changes in Nevada state regulations that allow some rural counties to purchase gasoline from neighboring counties.
Peter Krueger, state executive of the Nevada Petroleum Marketers, disagrees and sides with the Nevada Department of Agriculture, stating, "We just want a bigger market to choose from. Why should we be required to ship in gasoline from Clark County when we could bring it in from Salt Lake City cheaper?"
No ruling is expected on the matter until March at the earliest.
A ruling by the Supreme Court awarded the owners of a Texaco station on the corner of Sahara and Rancho Drive in Las Vegas, $260,000 for lost business goodwill.
The station was closed due to the widening of Interstate 15. Ordinarily, only in rare circumstances is a business owner compensated over and above the value of the real property.
In this case, evidence showed the owners were unable to relocate their business because oil companies were not extending new leases for gas station franchises in the Las Vegas area.
Enjoy the 2005 Western Petroleum Marketing Association Convention and Convenience Store Expo and consider joining your fellow conventioneers on the post convention cruise planned for March 17-27, 2005. A unique way to enjoy Hawaii, the cruise starts in Honolulu and visits all the major islands in the chain with two full days to enjoy the island of Maui.
A more exotic post convention trip is the 10 night Galapagos Island Cruise on board Celebrity Cruises "Expedition" April 29- May 9, 2005. For info on both cruises, contact Chris or Rick Lambert at Destinations Inc. at 1-800-748-4777.
Originally published in the February 2005 issue of the O&A Marketing News.
Copyright 2005 by KAL Publications Inc.
Serving the 13 Western States, the World's Largest Gasoline, Oil, Fuel, TBA and Automotive Service Market