It never rains but what it pours. And that's what has been happening in the Las Vegas area. The storm clouds came in dumping nearly 10 inches of rain on the Valley adding to the difficulty of driving about looking for the lowest gas prices. While this was going on, prices were on the rise and the Cal-Nev pipeline used to transport fuel to Nevada was closed down due to a train wreck in California that occurred a little too close to the pipeline for comfort.
While we were all contemplating that news and wondering if gasoline prices would once again rise, Peter Krueger, director of the Nevada Petroleum Marketers Association said the industry has seen similar shutdowns before with no adverse effects on the supply or cost of gasoline. If supplies grew too low, local companies would begin trucking supplies in.
After a couple of days, no damage was found and pipelines were back in full operation.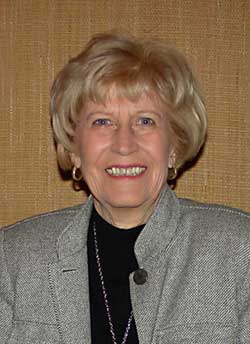 But there is always something to worry about. Our fuel prices remain high and it doesn't make us feel better to hear that some analysts have estimated future gas prices could rise above $3 a gallon, a price that very likely be a breaking point for most Americans.
Hang around a service station and you hear a lot about the rising cost and how it is affecting individual motorists. So far, those who love their SUV's are hanging on for dear life, hoping for lowered prices, while others have scaled down to compact SUV's. The most complaints are heard from those who use their vehicles to haul their tools with them. Filling up every day takes a huge chunk out of their monthly earnings.
Jerry Herbst, CEO of Terrible Herbst, has ordered flags at all 80 of his service stations across the Las Vegas Valley to be flown at half-staff in memory of the death of his friend and one time business partner, Matt Collins. They shared a business relationship dating back to the 1960's and won the Baja 500 together in 1970.
It's not to early to make plans for the 2005 Western Petroleum Marketing Association Convention and Convenience Store Expo to be held February 22-24 at the Mirage Convention Center in Las Vegas. Remember that at last year's convention, show booths were sold out early with several companies ending up on a waiting list. The keynote speaker will be George F. Will, a newspaper columnist for The Washington Post since 1974.
The Awards Luncheon speaker is Bill Russell. No one in any sport has equaled his achievements on the basketball court playing with the Boston Celtics. He is a true champion and an inspiring speaker.
A unique way to enjoy Hawaii is to plan on traveling along with your fellow WPMA friends on the post convention cruise planned for March 17-27, 2005. The cruise starts in Honolulu and visits all of the major islands in the chain with two full days to enjoy the island of Maui. For information call Gerry Tedrow at (801) 263 9762.
And don't forget the post-convention 10 night Galapagos Island Cruise onboard Celebrity Cruises "Expedition" April 29-May 9, 2005.
Originally published in the December 2004 issue of the O&A Marketing News.
Copyright 2004 by KAL Publications Inc.
Serving the 13 Western States, the World's Largest Gasoline, Oil, Fuel, TBA and Automotive Service Market