A 3,000 mile auto trip covering a good part of Nevada as well as Oregon, Idaho and Washington presented a panorama of gasoline prices, jumping as much a 20 cents a gallon. Too often, I asked, "Why didn't I get gas at that last station?"
I'm always surprised when I travel through Oregon and stop at a service station. I feel positively decadent as I loll about in the car while a service station attendant leaps about fueling my car and cleaning my windows.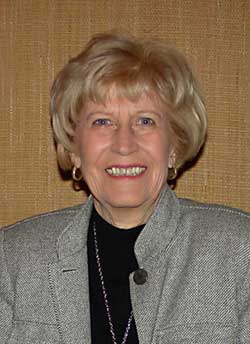 Northern Nevada towns Reno and Sparks say they want a bigger share of fuel taxes and have agreed to take their request to the Nevada Legislature while seeking a compromise with Washoe County.
The City Councils of both cities say the current gasoline tax distribution formula doesn't account for such factors as the largest population concentration and the greatest need.
They also point out that 65 percent of Washoe County traffic is in the cities, but the residents in the unincorporated areas get much more money per capita from gasoline taxes.
The date of the eagerly awaited exotic travel experience being offered as a Western Petroleum Marketing post-convention excursion has been moved to April 29-May 9, 2005.
Fly from Salt Lake City to Quito, Ecuador, spend two days touring this quaint, well-preserved colonial center. Then fly to Baltra in the Galapagos Islands where you join your cruise ship and begin hopping through scenic and unspoiled islands in an area that is so isolated its nearest neighbor, Ecuador, is 600 miles away.
Another option for a great vacation is also being offered by the WPMA. Join the group for a 10-night Hawaiian islands cruise, March 17-27, 2005.
For more info, contact Chris or Rick Lambert at Destinations Inc. at 1-800-748-4777.
Originally published in the September 2004 issue of the O&A Marketing News.
Copyright 2004 by KAL Publications Inc.
Serving the 13 Western States, the World's Largest Gasoline, Oil, Fuel, TBA and Automotive Service Market