As gasoline prices rise, the consumer is more aware of exactly how much gasoline is being pumped into his tank.
Las Vegas Valley motorists are complaining that they don't think they are getting their money's worth at the pumps and there is a one in 20 chance they are right, according to a gasoline pump inspector of the state.
Ed Miller, the inspector for the Nevada Division of Weights and Measures says that he has inspected 4,300 pumps in the Las Vegas area and found that about 10 percent of the readings showed inaccurate readings or had cracked hoses and leaky nozzles.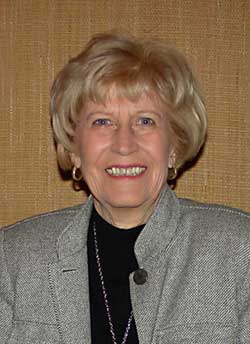 Recently Miller discovered a miscalibrated pump so out of kilter that for every 10 gallons consumers pumped at that particular station they were spending a quarter more of their hard-earned money.
Out of the more than 22,629 pumps statewide, five percent were found to be miscalibrated. The good news for drivers is that sometimes they are miscalibrated in favor of the consumer.
While the inspectors are on the job checking pumps they do receive complaints from motorists that actually have nothing to do with the pump. A common complaint they receive is that more gasoline was actually pumped into a car than the capacity of the gas tank. Usually this is not the result of the pump as lots of newer cars are made with tanks that can expand.
Harrah's Entertainment Inc. is now rewarding members of its Total Rewards Program with free pre-paid gasoline cards.
The cards are from oil companies including Shell and Sunoco.
Managers at each Harrah's property will have the authority to decide whether to offer the gasoline cards to their top gamblers. It's a good move! These days, a lot of customers want free gasoline.
New legislation has extended the tougher sulfur standard to diesel used in off-road vehicles.
Under the new regulation, refiners will have to cut sulfur in diesel used in off-road engines to 500 parts-per-million within the next three years and to 15 ppm by 2012, compared to a sulfur content of as much as 3,400 ppm in some of the fuel used today.
Environmental officials say the new requirements are "A breath of fresh air that will help protect millions of Americans suffering from asthma and all Americans that are hard-hit by pollution from diesel exhaust."
Nevadan Morgan O'Connor is the winner of a scholarship awarded by the Western Petroleum Marketers Association. Morgan applied for the scholarship through Haycock Petroleum Company in Las Vegas; her mother serves as vice president of the company.
Don't forget to make plans to attend the Pacific Oil Conference and Trade Show scheduled for Sept. 21-23 at the Reno Hilton in Reno. Registration forms are on-line at www.petroshow.com.
Barely returned from their African adventure, the Western Petroleum Marketers Association began planning next year's post-convention trip, a 10 night Galapagos Islands cruise and tour onboard Celebrity Cruises Xpedition April 22-May 2, 2005. The boat has only 45 staterooms to accommodate a maximum total of 90 guests. WPMA anticipates being limited to only 20 couples so it is essential to make your reservations now. For more info, contact Kip, Chris, or Rick Lambert at Destinations Inc. at 1-800-748-4777.
Originally published in the August 2004 issue of the O&A Marketing News.
Copyright 2004 by KAL Publications Inc.
Serving the 13 Western States, the World's Largest Gasoline, Oil, Fuel, TBA and Automotive Service Market