Smith's Food & Drug has opened its first gas station in the Las Vegas area and its fourth in the state.
Smith is offering discounted gas to grocery shoppers for the next couple of weeks.
Already operating gas stations in Pahrump, Elko and Dayton, a Smith's spokeswoman said the company is looking to expand with stores and gas stations in the Las Vegas area.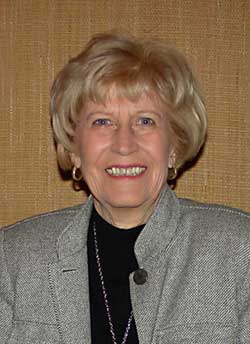 Smith's now joins Albertson's Vons, Sam's Club and Costco in making gasoline available to its customers.
Terrible Herbst, branded Chevron, has 13 outlets in the Las Vegas area while Fabulous Freddy's Car Wash, branded Shell, has 3 outlets in the Las Vegas valley.
The Reno area was hard hit when several Reno area stations received lower than normal fuel shipments because of a broken fuel pipeline in the San Francisco area. The line was repaired but not before several stations had to limit purchases, especially those who cater to truck drivers.
Once stations got down to 3,000 gallons of gas, they stopped their pumps in order to protect equipment.
Not only are Southern Nevadans facing a water shortage necessitating strict watering restrictions, the Water Authority is also making sure residents are aware of the oil and chemicals that, improperly disposed, can harm Lake Mead and our water supply.
Motor oil that washes onto streets is one of the valley's leading causes of water pollution and a new program is in effect to train not only homeowners but business operators how to dispose of all chemicals properly and save our environment and drinking water.
The high price of gasoline is not only affecting the ordinary motorists, a recent study from polling company Harris Interactive and Kelly Blue Book said this month, nearly 40 percent of car shoppers who plan to buy in the next week have changed what they are considering buying.
AAA spokesman Mantill Williams says, "It doesn't look very good for consumers. We're not even in the height of summer driving season and we already have these high crude oil prices."
Taxi cab companies have been hard hit. It costs so much more money to fill up, these companies may have to raise their fares to cover the rising costs of fuel.
Nevada Governor Kenny Guinn has joined in a request by members of Nevada's congressional delegation for a Federal Trade Commission review of skyrocketing fuel prices.
Governor Guinn said he backed the request by U.S. Senator Harry Reid, (D-Nev.), and Representative Shelley Berkely, (D-Nev.), for FTC monitoring of the petroleum products market in Nevada, Arizona and California.
It's not too early to make plans to attend the Pacific Oil Conference and Trade show scheduled September 21-23, 2004 at the Reno Hilton, Reno, Nevada.
Twenty seven happy travelers joined the WPMA post convention "Big Game Safari Experience", April,18 to May 1. A highlight of the trip was visiting the big game preserve in Ngala. Touring in open cars, visitors saw a wide variety of exotic animals. Wildebeests sauntered by followed by elephants, lions, leopards, hippopotami, ostriches, giraffes and a variety of birds.
Barely returned from their African adventure, WPMA has begun planning next year's post convention trip, a 10 night Galapagos Islands Cruise/Tour on board Celebrity Cruises "Xpedition", April 22, May 2, 2005.
Fly from Salt Lake City to Quito, Ecuador, spend two days touring this colonial center, then fly to Baltra in the Galapagos Islands where you join your cruise ship and begin island hopping through scenic and unspoiled islands, in an area that is so isolated, its nearest neighbor, Ecuador is 600 miles away.
For more info, contact Kip, Chris, or Rick Lambert at Destinations Inc. at 1-800-748-4777.
Originally published in the June 2004 issue of the O&A Marketing News.
Copyright 2004 by KAL Publications Inc.
Serving the 13 Western States, the World's Largest Gasoline, Oil, Fuel, TBA and Automotive Service Market