It is inconsistent, but only the two most populous counties in Nevada require smog checks. This policy is based on population and the air quality. So, if you register your car, for instance, in Pahrump rather than Las Vegas, your vehicle is exempt from routine emissions tests.
Having a smoke spitting vehicle is illegal, however, so even though you happen to live where a smog test is not necessary, you can be required to make the necessary repairs to ensure your car is not polluting the environment.
Anyone can report a smoking car by calling a smoking vehicle hot line. For Clark County infractions, 642–SMOG is the number. Callers are asked to leave the vehicle's license plate number and the make and the date, time and place the smokemobile was seen.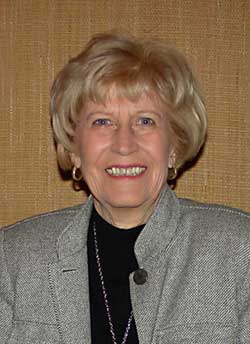 Troy Herbst, Terrible Herbst Oil Company, was announced as the Class 1 winner in the SCORE Laughlin Desert Challenge. Troy and his two racing brothers spent 3 grueling days prior to the race working on engines, transmissions and suspensions.
Troy's two older brothers, Tim and Ed Herbst, suffered mechanical problems and ended up in ninth place and it was left up to Troy to save the family honor with his first place win.
The launch of a long awaited high-tech express bus line to help alleviate the smog problem in Las Vegas has been put on hold once again.
The optically guided express buses will have computers that will use cameras to follow lines on the road, essentially allowing the buses to drive themselves.
Regional Transportation spokesman Omgrod Reisman said, "There is still testing being done. This is a whole new technology that's never been used in the U.S."
Las Vegas Valley gasoline prices have tied an all-time record. Nevadans are paying the third highest prices for a gallon of gasoline in the United States, behind California and Hawaii.
Prices in the area are determined in part by the fact that Las Vegas is a place in the middle of nowhere that needs a lot of gasoline. University of Southern California geography professor Curt Roseman said, "Las Vegas can be considered among North America's most isolated big cities."
While complaints are coming just as fast as price increases, consumer behavior hasn't changed as far as gasoline consumption and limiting of driving distances, it is predicted that when the price reaches $3.00 a gallon, there will be fewer drivers on the road, more carpooling, and two car families may start discussing driving only the car that receives better gas mileage.
Las Vegas delivery businesses are feeling the squeeze of higher fuel prices. Consequently, they are having to raise their delivery fees, a move not welcomed by their customers.
The larger floral companies running a fleet of vans and minivans are starting to look at more fuel efficient vehicles.
The only businesses taking the high gas prices in stride are those who thought ahead and are sending their drivers out in small four cylinder cars.
The Western Petroleum Marketers Convention and Convenience Store Expo held February 17-19 held this year at the Mirage in Las Vegas drew 4,000 attendees. The mood was upbeat, and the Trade Show booths were sold out again with 25 left on a waiting list to obtain booths. The brand meetings were fully attended. Keynote Speaker Honorable Phil Graham spoke to a full audience.
Immediately following the convention, several attendees sailed on the post convention "Panama Canal Cruise Adventure." Others will join the "Big Game Safari" experience scheduled for April 18-May 1, 2004.
Originally published in the April 2004 issue of the O&A Marketing News.
Copyright 2004 by KAL Publications Inc.
Serving the 13 Western States, the World's Largest Gasoline, Oil, Fuel, TBA and Automotive Service Market