Las Vegas is growing by leaps and bounds and so is the Terrible Herbst convenience store and gas station empire. Herbst Oil Co. has recently purchased seven Las Vegas-area Texaco stations.
The purchase from the Houston-based Equilon Enterprises LLC brings the number of Herbst locations in four states to a total of 80, employing 2,000 full-time and part-time employees.
Many of the recently purchased Las Vegas stations will be upgraded to include larger convenience stores, a feature of Herbst operations. The stations will carry a related Chevron brand after the sale to Herbst.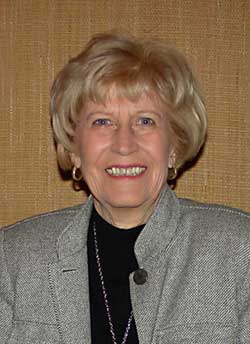 Recently, the Herbst family celebrated the three-year anniversary of the Terrible's Hotel.
The Herbst family business got its start when Ed Herbst opened his first service station in Chicago. His family carried on the tradition, establishing service stations in Las Vegas and eventually branching out into the gaming business.
Nevada motorists received a special gift from Santa Claus: lower gasoline prices during the holiday season.
Street prices were lower for the third straight month in December, averaging $1.66 a gallon. Arco was down to $1.50 a gallon.
Enjoy the WPMA convention at the Mirage Convention Center and if you haven't signed up for the Panama Canal Cruise Adventure immediately following the convention you can still get in on the fun.
It's not too late join the Big Game Safari Experience, April 18-May1, 2004. The first stop is Cape Town, South Africa, next is Victoria Falls in Zambia and you'll be staying in the ultimate in luxurious resorts, "The Palace of the Lost City."
For information call WPMA toll free at 1-888-252-5550 or Destinations, Inc., toll free at 1-800-748-4777.
Originally published in the February 2004 issue of the O&A Marketing News.
Copyright 2004 by KAL Publications Inc.
Serving the 13 Western States, the World's Largest Gasoline, Oil, Fuel, TBA and Automotive Service Market