In good times and bad California has served as a lifeline for Las Vegas hotels and casinos. The recent California wildfires, while decimating large areas and causing some disruption to airport activity and the main highway to Las Vegas, had very little effect on the Las Vegas tourism business. Hotels reported few cancellations and the Las Vegas Convention and Visitors Authority did not change their marketing efforts.
Street gasoline prices in Nevada dropped another six cents per gallon in November — down about a quarter from October — but prices are still much higher than a year ago — around 25 cents higher than 2002.
The most expensive gasoline is in the northern part of the state. Peter Krueger, lobbyist for the Nevada Petroleum Marketers Association, said "I think we're running with what I call just-in-time inventory. Nobody wants excess fuel. It's a commodity that's in your tank and if the price goes down, you're screwed. Nobody wants fuel that just sits there. They want to sell it."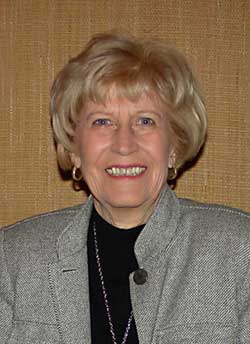 Nevada is entering its "wintertime blend," chemically formulated to meet higher Environmental Protection Agency air quality standards. This blend costs more to produce.
Despite persistent pollution problems, Las Vegans are slow to abandon their gas guzzlers and join a tiny group (107) of licensed battery-powered vehicles owners. When first introduced, many hopped on the bandwagon calling electric cars "The future of transportation."
Enthusiasm waned mainly because technology has never really improved on the 100 mile limit before the need for a new charge — and it takes hours to recharge.
In spite of the difficulties involved, there is a small local group which meets once a month to compare electric cars and discuss repairs and other issues.
All is not lost for the electric car owner. Looming on the horizon is a car which is powered by mixing gasoline-burning engines with electric power. The manager of Las Vegas Toyota West says the 2004 Prius which will average 55 miles to the gallon is selling like hotcakes — and this is before any have reached the dealership! The demand exceeds the supply.
He added, "The cars will sell for around $17,000 to $18,000 and are perfect for those looking for simple, clean transportation."
While to each his own on the car they want to drive, there is one man in Las Vegas who has been stirring up quite a controversy on the Strip as he pedals away, transporting tourists on their way from hotel to hotel. It is estimated there are 7 companies putting about 70 pedicabs on the street at any one time.
The cyclists display "Not for hire," signs that allow them to skirt the law, but have been known to dun their passengers for big tips. Taxi drivers, other drivers and the police say the pedicabs present danger not only to their passengers but to others as well.
Western Petroleum Marketers are back at the Las Vegas Mirage and happy to be there. Make plans immediately for their Convention and Convenience Store Expo, "Managing the New Millennium," February 17-19, 2004. You may register online at www.WPMA or call 801-263-9762.
The WPMA post-convention trips are lined up and this year members and their friends have a choice of two fantastic trips. If you prefer a cruise, sign up for the Celebrity Cruise Line ship MV Horizon for a "Panama Canal Cruise Adventure," February 19 to March 1, 2004.
If you prefer a dramatic travel adventure, the Africa is the adventure for you. Join the Big Game Safari experience, April 18 – May 1, 2004. This tour is limited to 20 couples, so book early.
Originally published in the December 2003 issue of the O&A Marketing News.
Copyright 2003 by KAL Publications Inc.
Serving the 13 Western States, the World's Largest Gasoline, Oil, Fuel, TBA and Automotive Service Market