High gas prices in Nevada didn't deter Labor Day visitors here. Vacationers "bit the bullet" and drove into town, preferring to pay higher gasoline prices rather than endure the hassle with security checks at airports.
A drive west on Charleston Boulevard revealed gasoline prices jumping as much as ten cents within a few blocks.
The good news is that at the end of September, Nevada's gasoline prices suddenly dropped 20 cents a gallon. During the highest price surge, motorists were opting for cheaper fuel with disastrous results to drivers of high-end vehicles. Suddenly dropping down to a lower grade gasoline resulted in "knocking" in the engines or, in some cases, engine damage.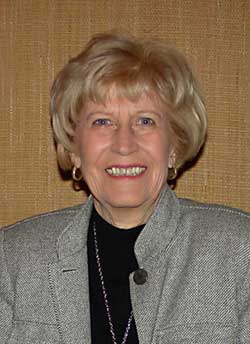 Several stations in the Las Vegas area ran out of the lower grade fuel due to the increased demand.
Strong lobbying by the members of the Nevada Petroleum Marketers and Convenience Store Association has enabled marketers to carry on business with having to pay gross receipts taxes. The bad news is the business class that is hardest hit by the recent legislation is convenience stores. They are facing increased alcohol, tobacco and gaming taxes.
Motorists receiving service at Terrible Herbst gas stations as well as residents living near stations are receiving a weekly publication offering information on upcoming events and player reward programs at Terribles' Nevada casino chain.
The new Western Petroleum Marketers Association President is Benny Hodges, Hodges Oil Company, Inc., Belen, New Mexico. Benny was "raised in the petroleum business." His father drove his mother to the hospital in a gasoline truck on the day he was born.
The MAX, (Metropolitan Area Express) is being tested for use in Las Vegas. The route will be along Las Vegas Boulevard North. The testing period runs from now through the rest of the year. In January, 2004, 10 vehicles will hit the streets. MAX promises to elevate mass transit and provide quicker transportation than driving your own car.
The MAX, a diesel electric vehicle, is currently being used in Europe. A driver from France has been testing the vehicle in Las Vegas. MAX will run on a 10 minute frequency with 20 stops, opposed to the 74 stops made by the current Citizens Area Transit buses.
MAX may be boxy and not too attractive, but it accommodates more commuters and is able to communicate with traffic signals. Before boarding, passengers will pay their fare at a ticket vending machine and when they climb on board, an electronic head count will take place. When the bus stops, four doors open allowing passengers to emerge quickly. An evaluation period will extend through 2004 to assess the value of opening four more MAX travel routes.
After months of no rain, lighting and rain storms flooded the Las Vegas Valley. In the midst of the storm, U.S. Highway 95 was closed due to a hydroplaning tractor trailer truck. The truck leaked 100 gallons of diesel fuel which made a slick mess on the highway when mixed with the falling rain. The driver, who was not cited, immediately began transferring fuel from the leaking tank into the intact one.
Don't forget to make plans for the Western Petroleum Marketers Convention & Convenience Store Expo, "Managing The New Millennium," February 17-19, 2004 at the Mirage Convention Center, Las Vegas, Nevada. Watch your mail for reservation materials or call 1-801-263-9762. You may register on-line at www.WPMA.com.
WPMA post-convention trips are lined up and this year members and their friends have a choice of two fantastic trips.
If you prefer dramatic travel adventure, Africa is the adventure of you. Join the Big Game Safari experience, April 18 – May 1, 2004. First stop is Cape Town, South Africa, next is Victoria Falls in Zambia and you'll be staying in the ultimate in luxurious resorts, "The Palace of the Lost City." The tour is limited to 20 couples so book early.
If you prefer a cruise, sign up for the Celebrity Cruise line ship MV Horizon for a "Panama Canal Cruise Adventure" February 19 – March 1, 2004. The trip will include visits to Georgetown, Grand Cayman, Costa Rica, Panama, Honduras and Cozumel, Mexico.
For information about the Safari or Panama Canal cruise, call WPMA toll free at 1-888-252-5550 or Destinations, Inc. at 1-801-446-5000 or toll free 1-800-748-477.
Originally published in the October 2003 issue of the O&A Marketing News.
Copyright 2003 by KAL Publications Inc.
Serving the 13 Western States, the World's Largest Gasoline, Oil, Fuel, TBA and Automotive Service Market