Ely, Nevada student Stefen Gale is the recipient of a Western Petroleum Marketers Association four-year Merit Scholarship. The WPMA has been providing worthy students assistance for further education since 1990.
Commencing July 1, Clark County and Washoe County residents began paying an additional $1.00 for their annual auto emissions tests. The extra money goes to the state Department of Motor Vehicles.
Off-road racing duo Troy Herbst, Terrible Herbst Oil Company, Las Vegas, and Larry Roeseler of California pulled from behind to repeat as the overall four-wheel vehicle champions at the recent 35th annual Tecate SCORE Baja 500 desert race. They powered their Terrible Herbst motorsports Ford-powered, Smith-built open wheel desert race car to a winning time of nine hours, 54 minutes and 46 seconds. Their average speed was 45.69 miles per hour over the rugged 452.93 mile course through the northern part of Mexico's Baja California.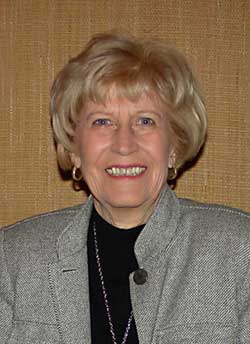 Troy, one of the three Herbst "racing brothers," also won his fifth class title in the race. Altogether, he has won the SCORE Class 1 point title for an amazing sixth straight year.
The second half of the SCORE 2003 Desert Series of races began in the second annual SCORE Henderson's Terrible 250 on July 9-12.
Wade Bratton, former sales manager for Husky Oil Company and Chem Oil and Tire Company, has recently moved back to Nevada. He can be reached at WWBratton@aol.com
While Nevadans simmered in the usual summer heat, 62 lucky travelers joined the WPMA post-convention Alaskan inside passage cruise in June. Hubbard Glacier was a magnificent sight along with numerous viewings of whales, bald eagles, caribou, and sea lions. Of special interest was a lesson presented by Eskimo totem pole carvers. Anyone interested in owning their very own totem pole to create a unique lawn ornament quickly changed his mind when it was learned totem poles average in price from $500 to $1000 — a foot!
Plans are already in the works for next year's WPMA post-convention trip. WPMA members and their friends will have a choice of experiencing the wilds of Africa in April or enjoying a 10-night Panama/Central America cruise adventure following the convention next February.
It's not too early to begin planning to attend the Western Petroleum Marketers Convention and Convenience Store Expo, "Managing the New Millennium," Feb. 17-19, 2004 at the Mirage Convention Center in Las Vegas. Phil Graham, former Democratic Senator from Texaco, economist, and professor at Texas A&M, will be the keynote speaker. Luncheon speaker Sugar Ray Leonard is the winner of titles in five boxing divisions and is a 1976 Olympic gold medallist.
Don't forget the Nevada Petroleum Marketers & C-Store Association Golf Tournament on Friday, Sept. 26 at Rhodes Ranch Golf Club, 20 Rhodes Ranch Parkway, Las Vegas, NV. For information and reservations, call 775-348-1888.
Originally published in the August 2003 issue of the O&A Marketing News.
Copyright 2003 by KAL Publications Inc.
Serving the 13 Western States, the World's Largest Gasoline, Oil, Fuel, TBA and Automotive Service Market