When President Bush urged Congress to approve a whopping $1.2 billion over the next five years for hydrogen research, Nevada lawyers perked up their ears. For many years the Nevada Test Site has been in the running as a potential site for hydrogen development as an alternate energy source.
While the conversion of hydrogen is expensive, experts believe the cost of producing hydrogen fuel can be brought down if cheap and renewable resources such as wind, geothermal or solar are used in the conversion process. Nevada has all of these resources in abundance.
President Bush did not specifically mention the test site because since September 11, 2001 the site has been zeroing in on national security concerns and counter-terrorism.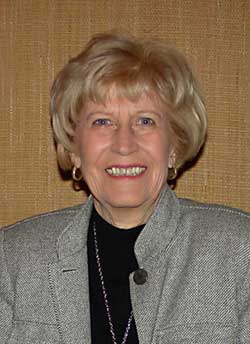 In the meantime, a $10.8 million hydrogen fuel station has opened in Las Vegas. The station will provide hydrogen power for specially equipped city vehicles and a fuel cell that will produce electricity for 30 homes.
The high cost of gasoline didn't keep visitors away from Las Vegas for the Super Bowl weekend, Valentine's Day, President's Weekend, NASCAR or Celine Dion's much touted opening show.
Nevada has the sixth highest fuel taxes in the country. In recent news, Governor Kenny Guinn says he does not support a local government proposal to raise the state gasoline tax by nine cents per gallon. Counting federal and local government taxes, Nevadans pay 52.2 cents in taxes for each gallon of gasoline.
It's not too soon to make plans to attend the Pacific Oil Conference and Trade Show on Sept. 16-18 at the Reno Hilton in Reno. The keynote speaker will be Russell Caplan, vice president of sales & marketing, Shell Oil Products. On the closing day there will be a BBQ and horseshoes. Make your reservations early. Hilton reservations are 800-648-5080. Register for the show on-line at www.petroshow.com.
Attendance at the Western Petroleum Marketers Association's Convention and Convenience Store Expo in February at the Mirage Hotel in Las Vegas was a whopping 4,000. The larger trade show allowing for two lounge areas was a definite plus and attendees could move around and visit the various booths with ease.
The silent auction for the WPMA Scholarship Fund netted $25,525. An authentic slot machine from a Las Vegas casino and a trip aboard the USS Carl Vinson aircraft carrier from Hawaii to San Diego drew the most spirited bidding.
Keynote speaker Barbara Bush revealed that throughout the years life in her household was much the same as in yours and mine even though she was sharing space with her husband, the President, and raising a son who would one day be following in Dad's footsteps. She won the audience over with her warmth and humor. Dan Fouts made good use of this dramatic and comedic skills at the Awards Luncheon. Before the luncheon he spent time chatting with conventioneers and autographing over 250 miniature footballs.
Nevada has the nation's third highest average fuel prices, behind California and Hawaii. By the time you read this, it is expected that prices will have risen much higher. Peter Krueger, executive director of the Nevada Petroleum Marketers and C-Store Association, said he expects prices to keep rising as much as 2 to 3 cents a week with the potential for a big spike because of the war.
Don't forget the WPMA's post-convention trip planned for June 8-15: a 7-night Alaskan Inside Passage cruise. For more information or reservations contact Chris Lambert at Destinations Travel at 800-748-4777.
None of us expected to see a Cobra in Las Vegas but a few have been born right here. The Shelby 289 Cobra, a classic American sports car from the 1960's, is being reborn at Shelby American's automobile plant in Las Vegas. Several of the cars have already been sold.
Originally published in the April 2003 issue of the O&A Marketing News.
Copyright 2003 by KAL Publications Inc.
Serving the 13 Western States, the World's Largest Gasoline, Oil, Fuel, TBA and Automotive Service Market