The good news from Nevada is gasoline prices have remained stable for the past two months. The average price of self-serve unleaded gasoline in Nevada today is $1.53 per gallon, up only one cent from the April and May price of $1.52 and significantly lower than last year at this time. Those who are out to see the nation are head out for summer vacation are spending considerably less than last year when the average price of gas in Nevada was $1.76. Supplies continue to be sufficient to meet current demand which is helping to hold prices at their current levels. On a tour through Nevada, Idaho, Oregon and Washington during the month of July, I found gasoline prices ranging from $1.43 to $1.59.
7-Eleven is in trouble with local authorities for violation of air pollution regulations. The company faces up to $740,000 in fines for failure to test the performance of gasoline pumps which are required by law to be equipped with mechanisms to control the release of gas fumes. While the violation occurred at four local franchises, the national company maintains the gas pumps.
In response to the accusation a spokesperson from Dallas said the company does not believe that any of the four local franchises had any release of gasoline fumes. They characterized the problem as a paperwork error. Nevertheless, all company employees are being retrained and daily visual inspections will take place. Company logs will be filled in daily and all employees will be instructed to contact maintenance immediately if there is a problem.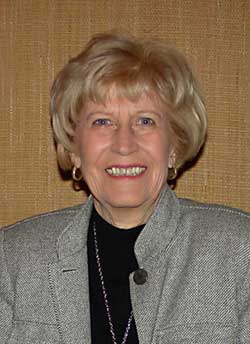 Bob Folle, Air Quality Management compliance manager, said more specific information on 7-Eleven's violation "is confidential until the hearing," but he said the violations are serious.
At 80 Terrible Herbst location in the Las Vegas area, employees have been trained to assist youths with problems. "The kids are given a place to sit down, something to eat or drink and can tell our employees about their problems," said Tim Herbst, vice president of the company. Then counselors from National Safe Place are called to get them more long-term help.
Just recently, a 15-year old girl was hanging around outside a Terrible Herbst when the cashier spotted her and, as a result of her training, saw signs the girl had problems. The cashier went outside and talked to the girl, who eventually came in and sought help. It was later learned the girl had been severely beaten by a parent. Some teens don't even know where to start and that's where the outreach program with Terrible Herbst and the National Safe Place comes in.
Gerry Tedrow reports 24 attended the Western Petroleum Marketers Associations post convention tour through China and, as always, a good time was had by all. The magnificent Ming Tombs in Beijing were every bit as awesome as expected. A tour on the Yangtze River was another highlight of the trip and Gerry said it was particularly amazing to realize that two million people were displaced for the building of the Three Gorges Dam Project. The size of the dam is an amazing mile and a half across and it backs up a lake the size of the distance from Salt Lake City to Las Vegas.
It's not too early to begin planning to attend the Western Petroleum Marketers and Convenience Store Expo at the Mirage in Las Vegas scheduled for February 18-20, 2003. This is the first year at the Mirage which is considerably larger than previous convention facilities. The convention area features 50 extra booths and lounge space in the trade show. You can register on-line as an attendee or an exhibitor. Log on to http://www.wpma.com.
Originally published in the August 2002 issue of the O&A Marketing News.
Copyright 2002 by KAL Publications Inc.
Serving the 13 Western States, the World's Largest Gasoline, Oil, Fuel, TBA and Automotive Service Market